Welcome to EBC Las Vegas 2022! As the guide to the weekend at Tarkanian Basketball Academy follow along below to find out what's happening with assets provided throughout the camp. Interested in learning more? Check out some of our links below!
EBC Las Vegas- 8 Players to Watch
INTERESTED IN UNLOCKING YOUR STATS AND ACCESSING MORE FROM EBC LAS VEGAS? UNLOCK YOUR PASSPORT BELOW!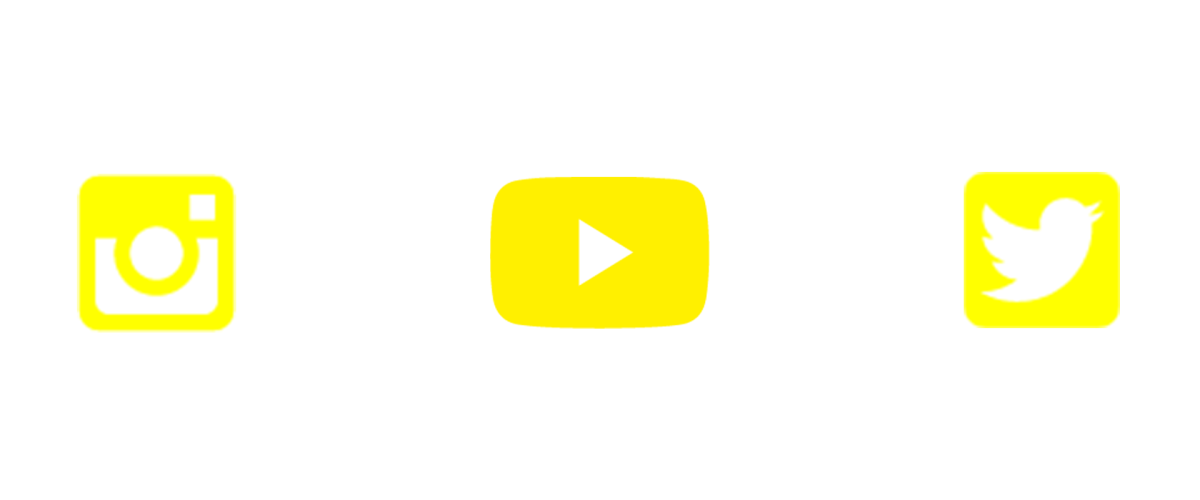 Friday, May 6th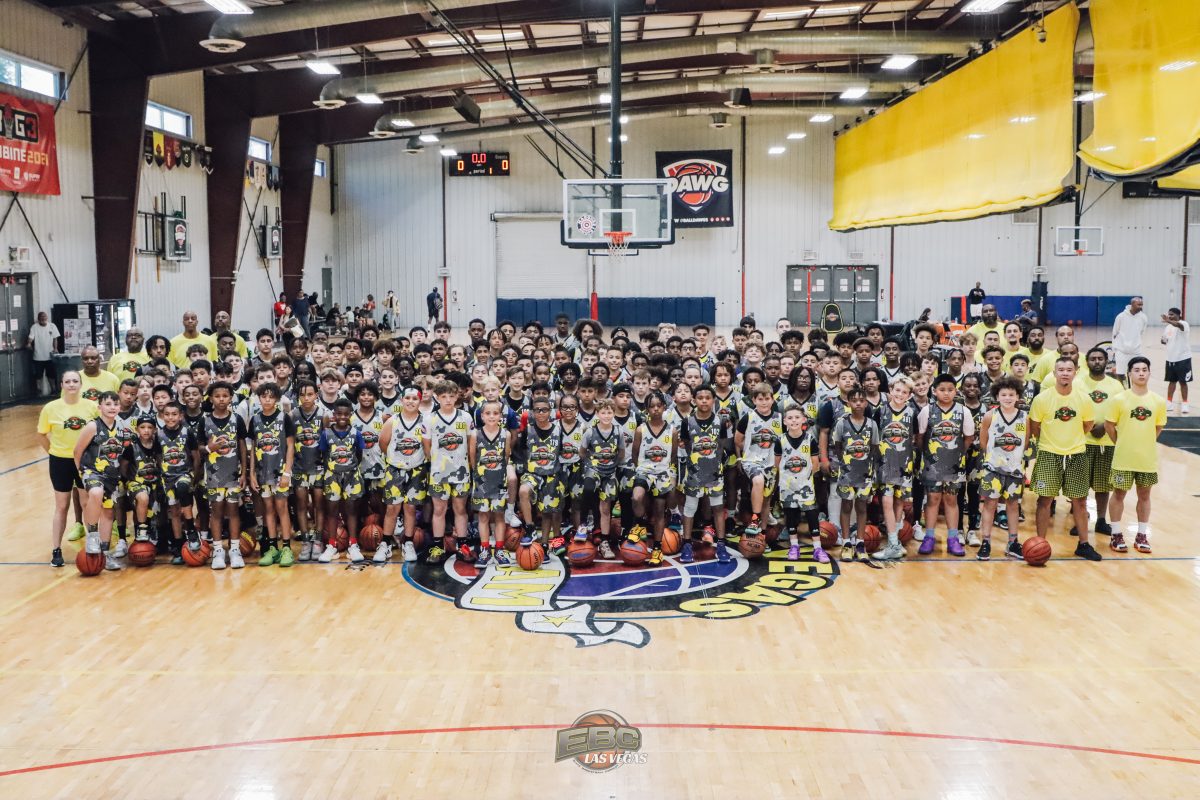 Top Performers
King of the Court- Finalists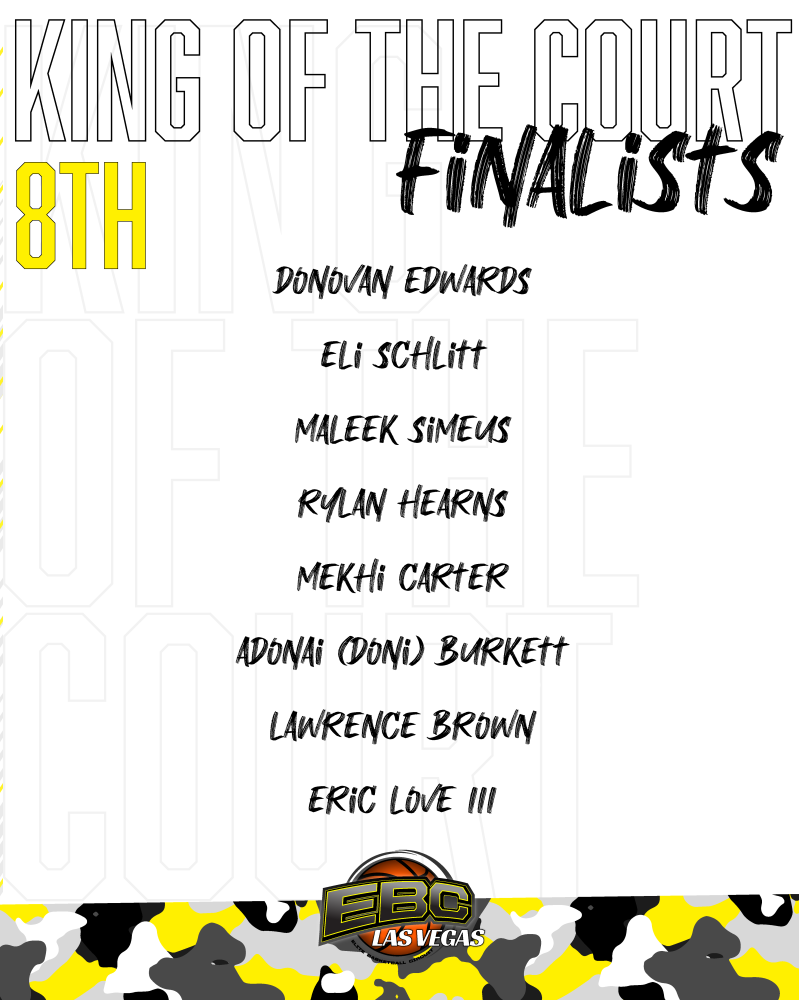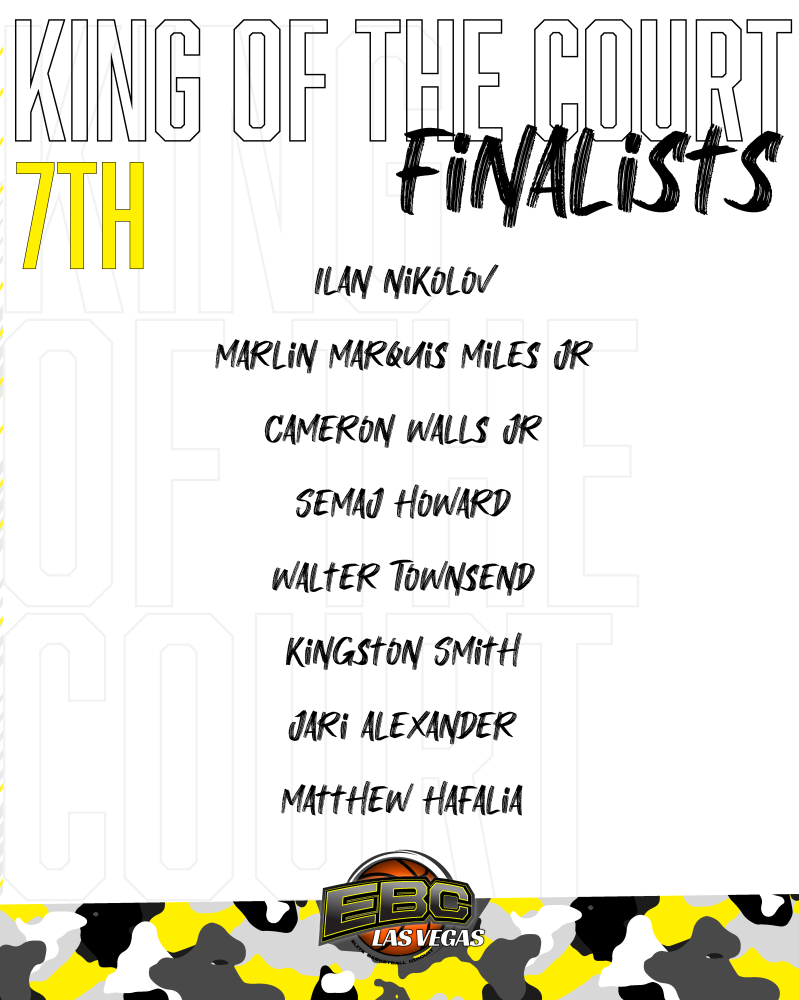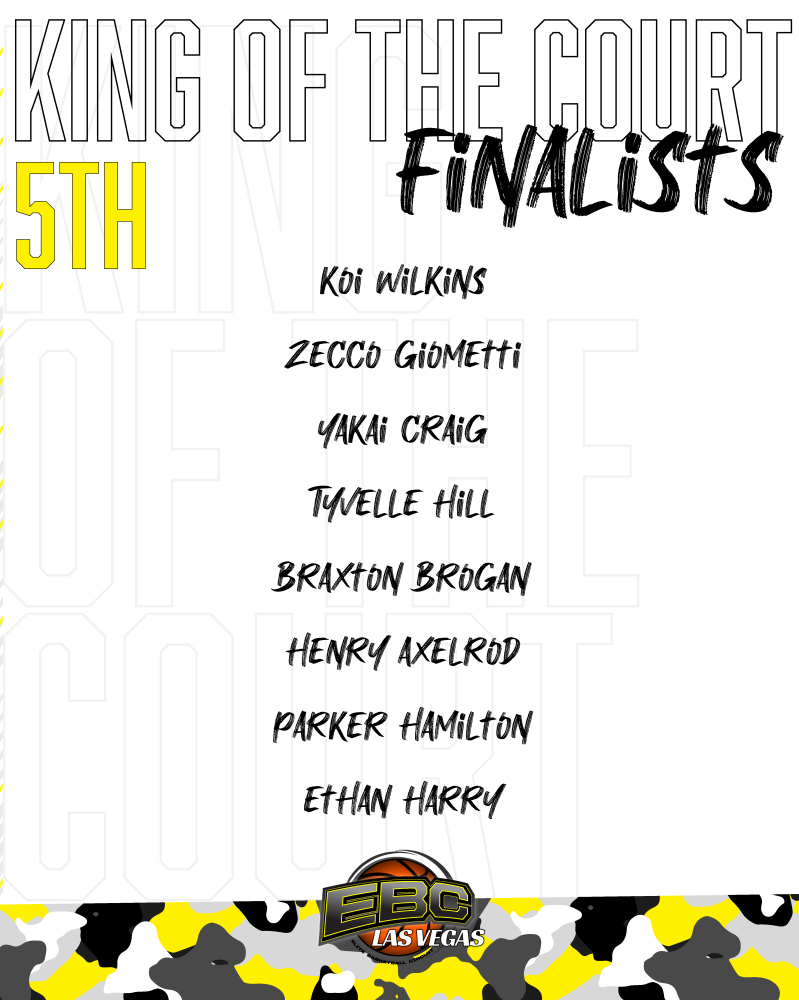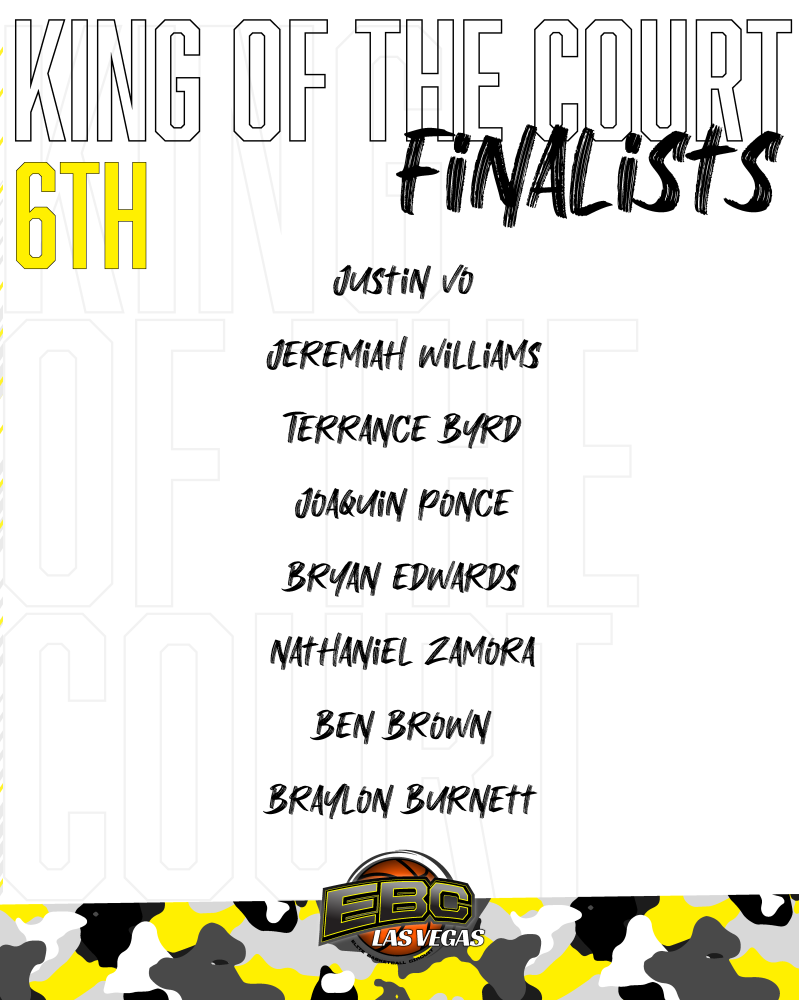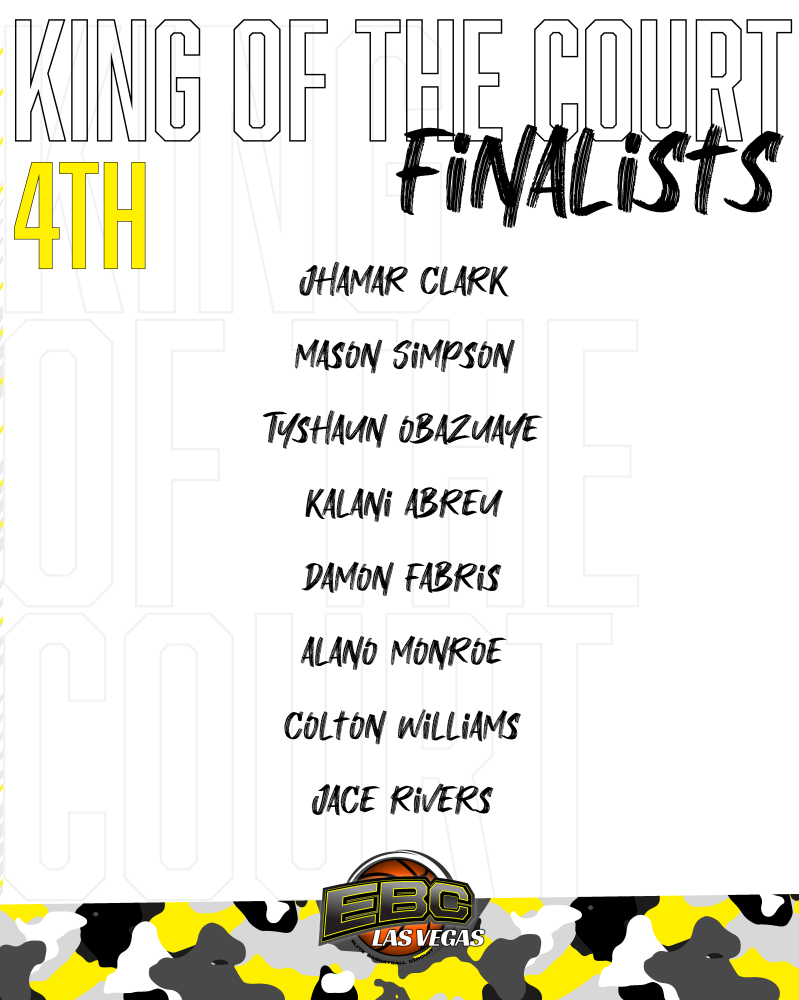 Twitter
🚨‼️Player Spotlight‼️🚨

One of OGP's finest, Jonah Kim, c/o 2028 is a M.E.N.A.C.E. out here in Vegas❗️ His numbers are through the roof 😤😤

Pts: 2️⃣8️⃣
Reb: 5️⃣
Asts: 3️⃣
👌🏽 pt made: 4️⃣#EBCLasVegas #G365Passport

— Elite Basketball Circuit (@EBC_Camps) May 7, 2022
🚨‼️Player Spotlight‼️🚨

Ben Brown, c/o 2028, KILLED it all camp. He is one of the most lethal shooters to step foot here in this gym. Check his numbers ⬇️

Pts: 2️⃣9️⃣
Reb: 1️⃣5️⃣
Asts: 2️⃣
👌🏽 pt made: 5️⃣#EBCLasVegas #G365Passport

— Elite Basketball Circuit (@EBC_Camps) May 7, 2022
🚨‼️Player Spotlight‼️🚨

Amyas Hall-Chiari a tuff combo guard at the c/o 2027. His stats speak for themselves 🔥

Pts: 1️⃣5️⃣
Reb: 4️⃣
Asts: 2️⃣
👌🏽 pt made: 3️⃣ #EBCLasVegas #G365Passport

— Elite Basketball Circuit (@EBC_Camps) May 7, 2022
🚨‼️Player Spotlight‼️🚨

Austen Robinson c/o 2027 lighting it up here at EBC Vegas! Stats below ⬇️⬇️

Pts: 1️⃣8️⃣
Reb: 2️⃣
👌🏽 pt made: 1️⃣#EBCLasVegas #G365Passport

— Elite Basketball Circuit (@EBC_Camps) May 7, 2022
🚨‼️Player Spotlight‼️🚨

Jeremiah Williams, c/o 2028, is a crafty & lengthy combo guard. Can score on all 3 levels & loves to get his team a W. 😳

Pts: 1️⃣3️⃣
Reb: 5️⃣
Ast: 2️⃣
Stl: 3️⃣#EBCLasVegas #G365Passport

— Elite Basketball Circuit (@EBC_Camps) May 7, 2022
🚨‼️Player Spotlight‼️🚨

Amyas Hall-Chiari a tuff combo guard at the c/o 2027. His stats speak for themselves 🔥

Pts: 1️⃣5️⃣
Reb: 4️⃣
Asts: 2️⃣
👌🏽 pt made: 3️⃣ #EBCLasVegas #G365Passport

— Elite Basketball Circuit (@EBC_Camps) May 7, 2022
🚨‼️Player Spotlight‼️🚨

A stat STUFFER type of kid in Marlin Miles Jr. c/o 2027 👀 Doing everything he can for a W 😤

Pts: 1️⃣8️⃣
Reb: 6️⃣
Asts: 3️⃣
Stl: 2️⃣#EBCLasVegas #G365Passport

— Elite Basketball Circuit (@EBC_Camps) May 7, 2022
🚨‼️Player Spotlight‼️🚨

Ilan Nikolov c/o 2027 is a scoring THREAT! He can score on all 3 levels, might have to pick him up at half court 🤯

Pts: 2️⃣2️⃣
Reb: 8️⃣
Ast: 3️⃣
👌🏽 pt made: 3️⃣#EBCLasVegas #G365Passport

— Elite Basketball Circuit (@EBC_Camps) May 7, 2022
Gallery
Stat Leaders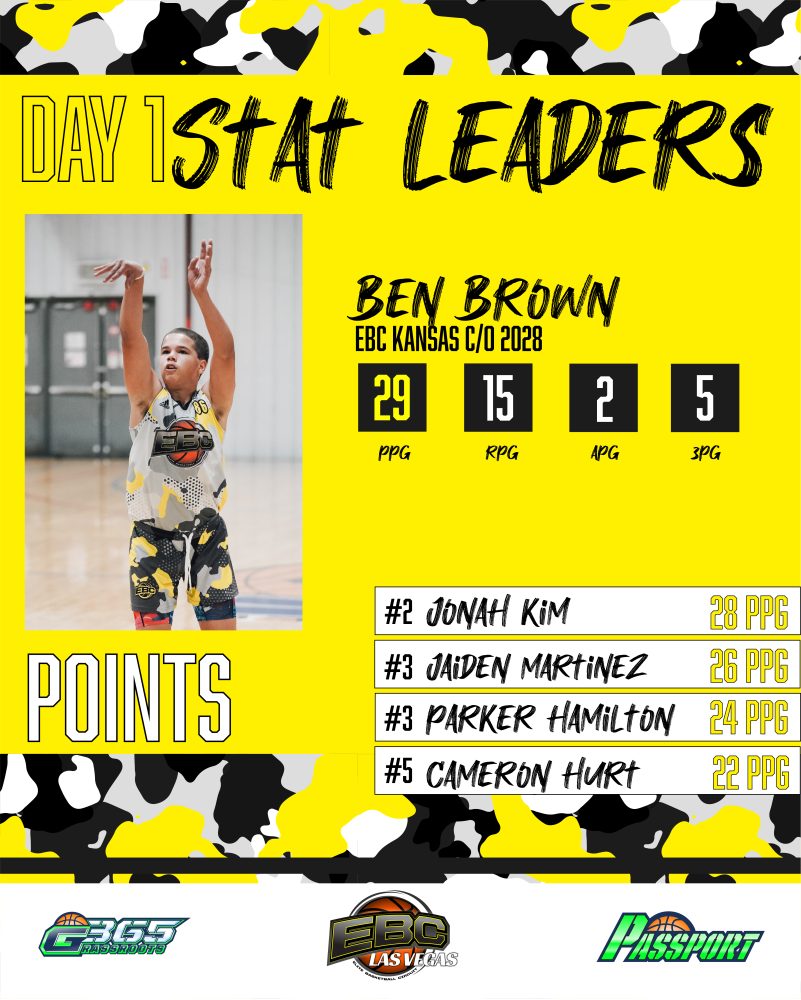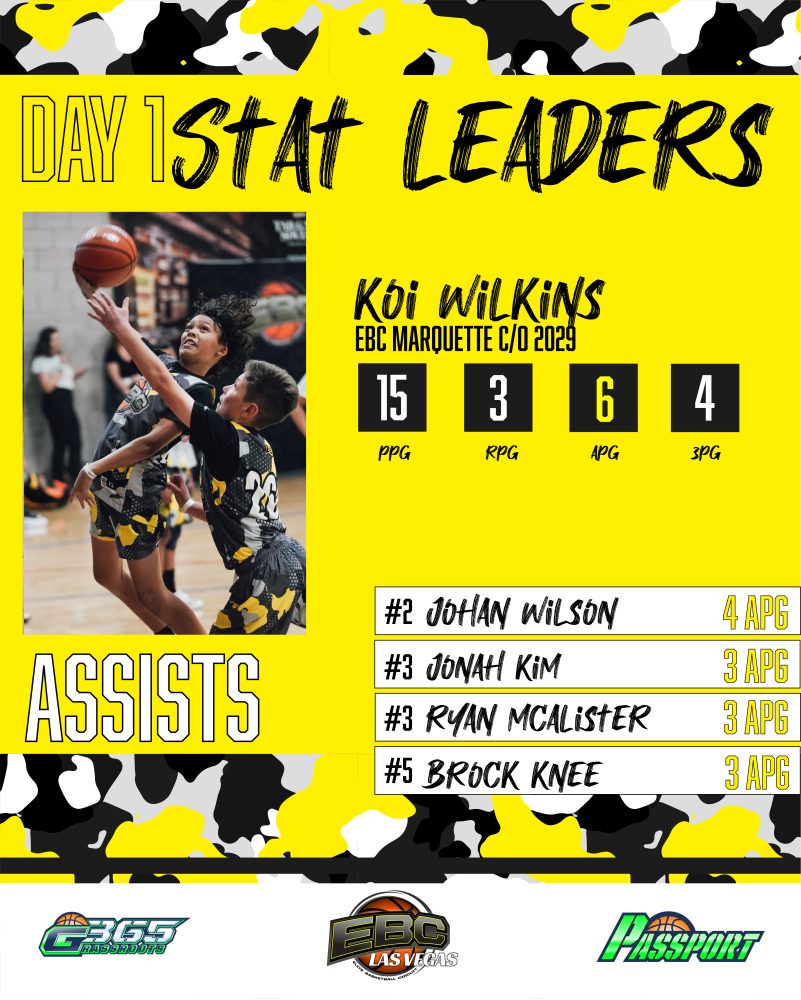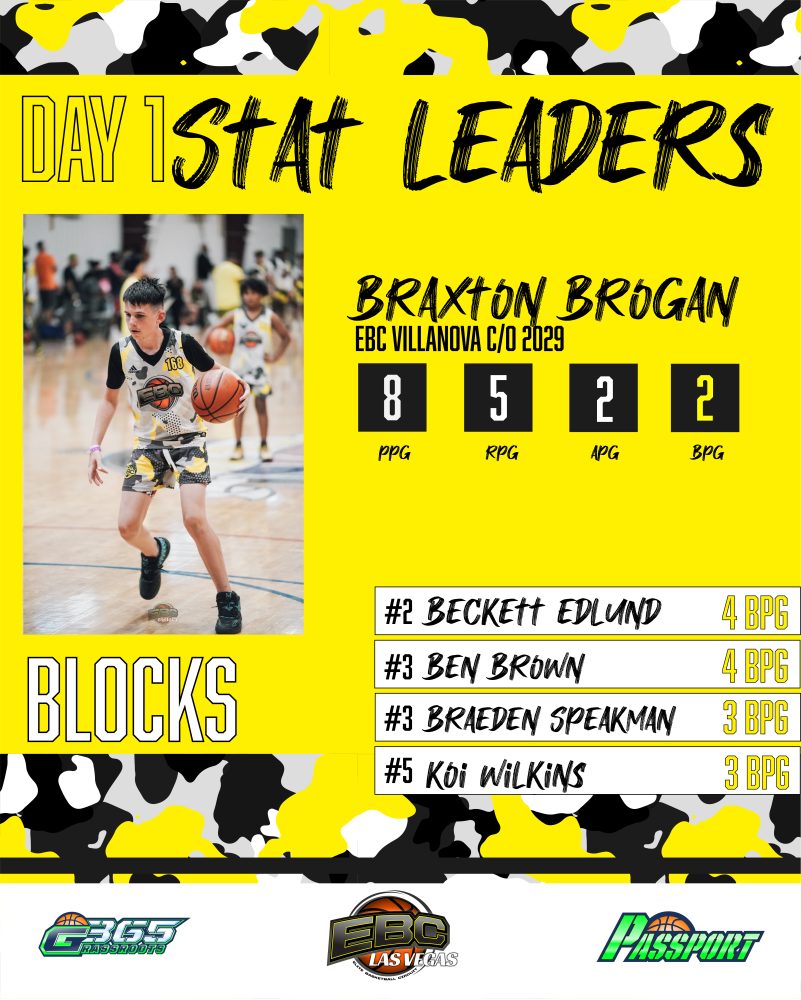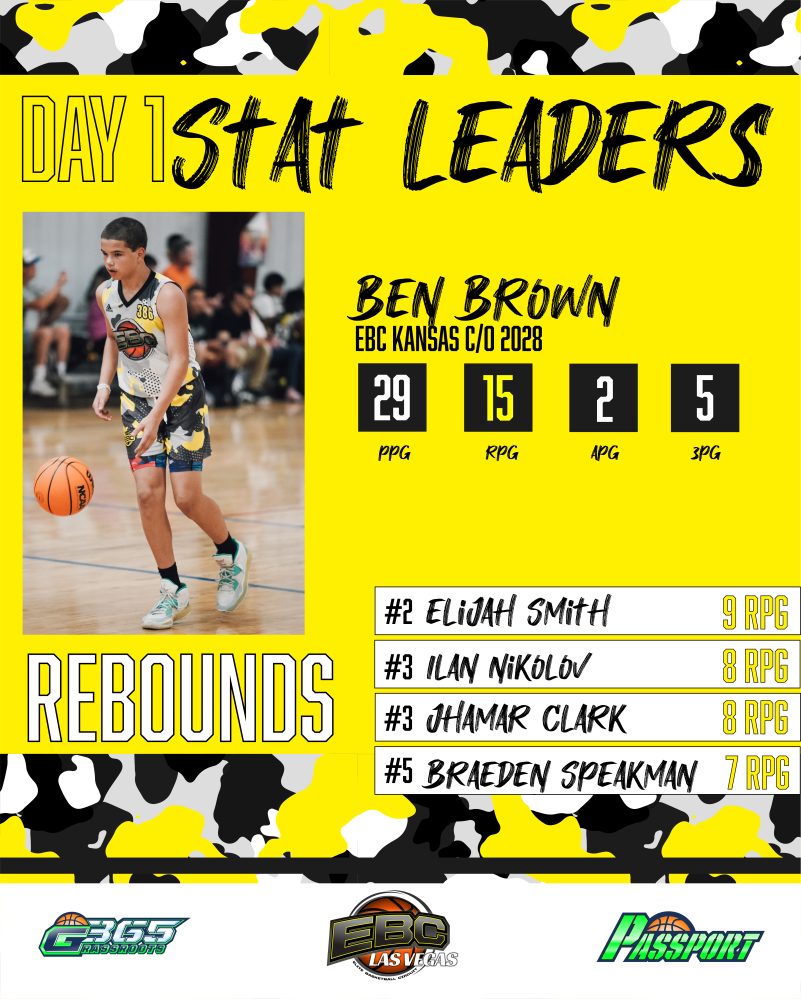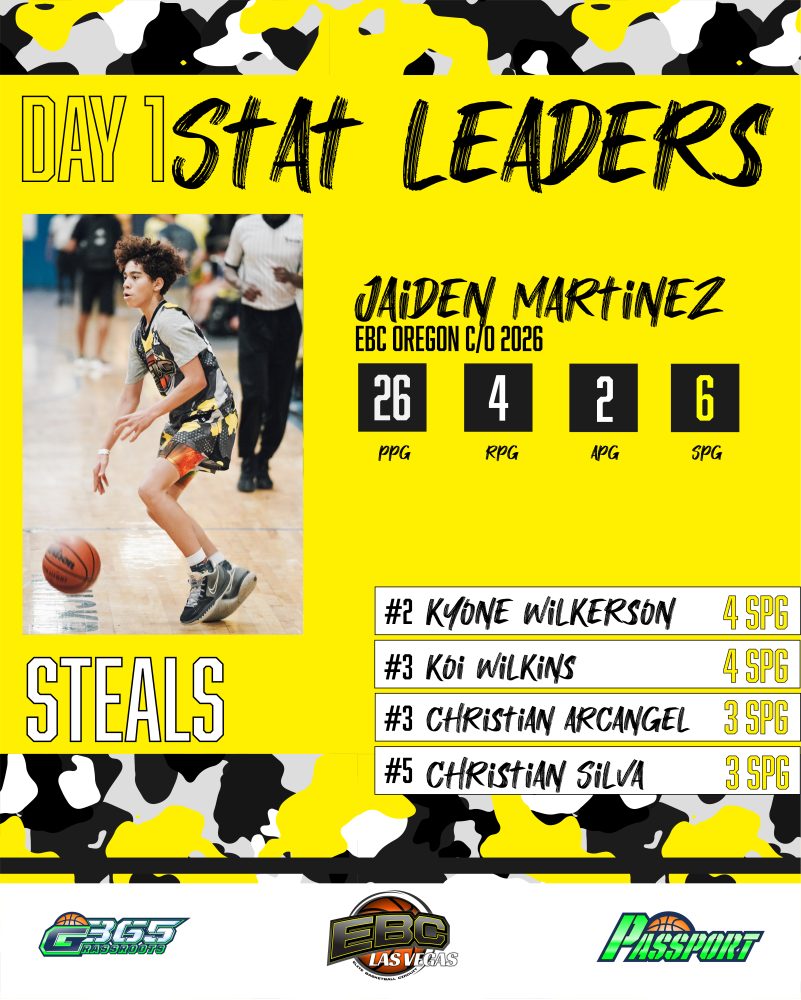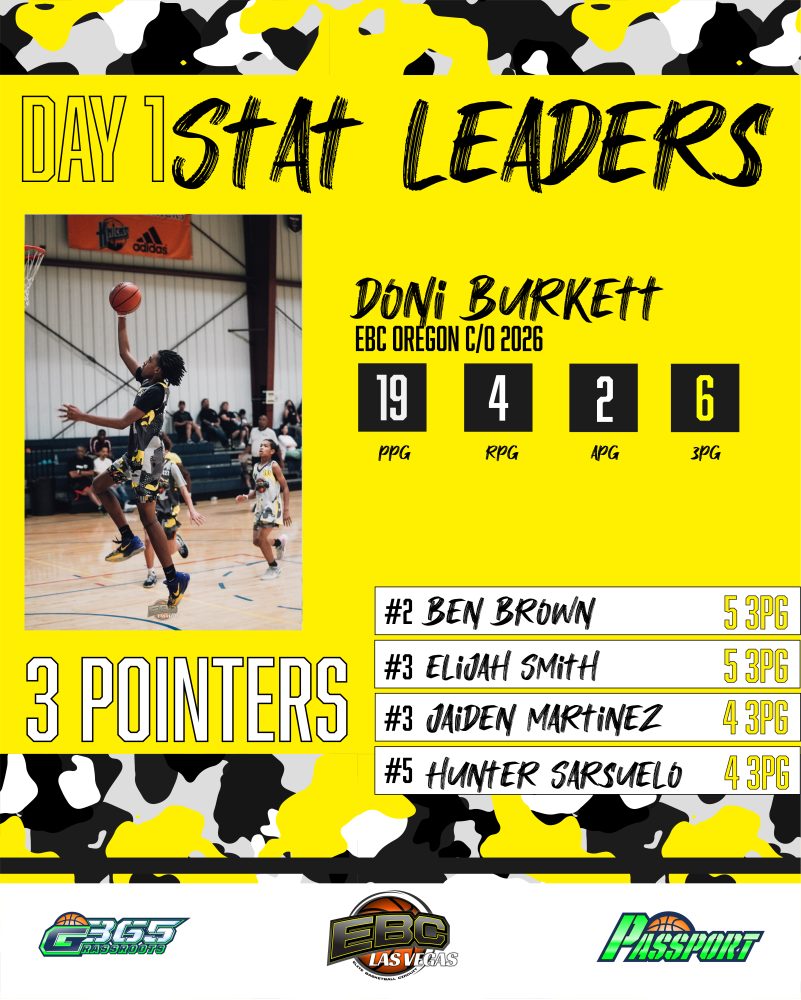 Saturday, May 7th
3-Point Contest
King of the Court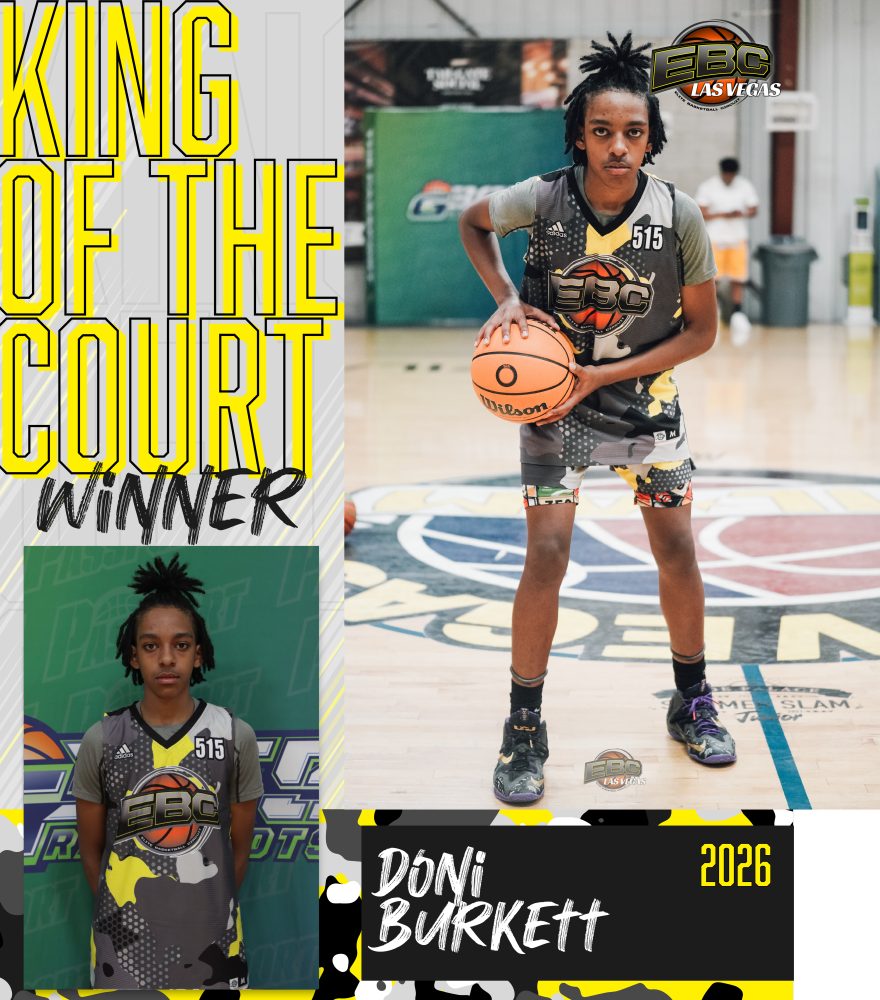 Gallery
Top 20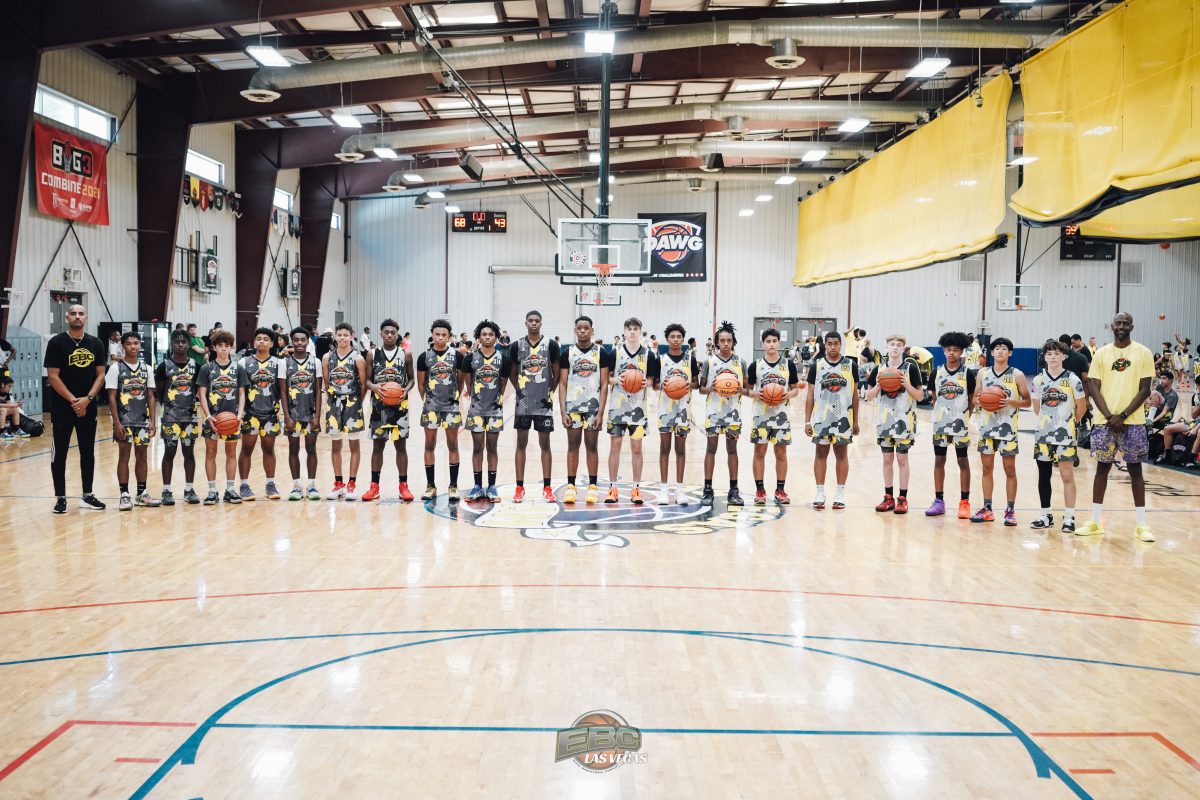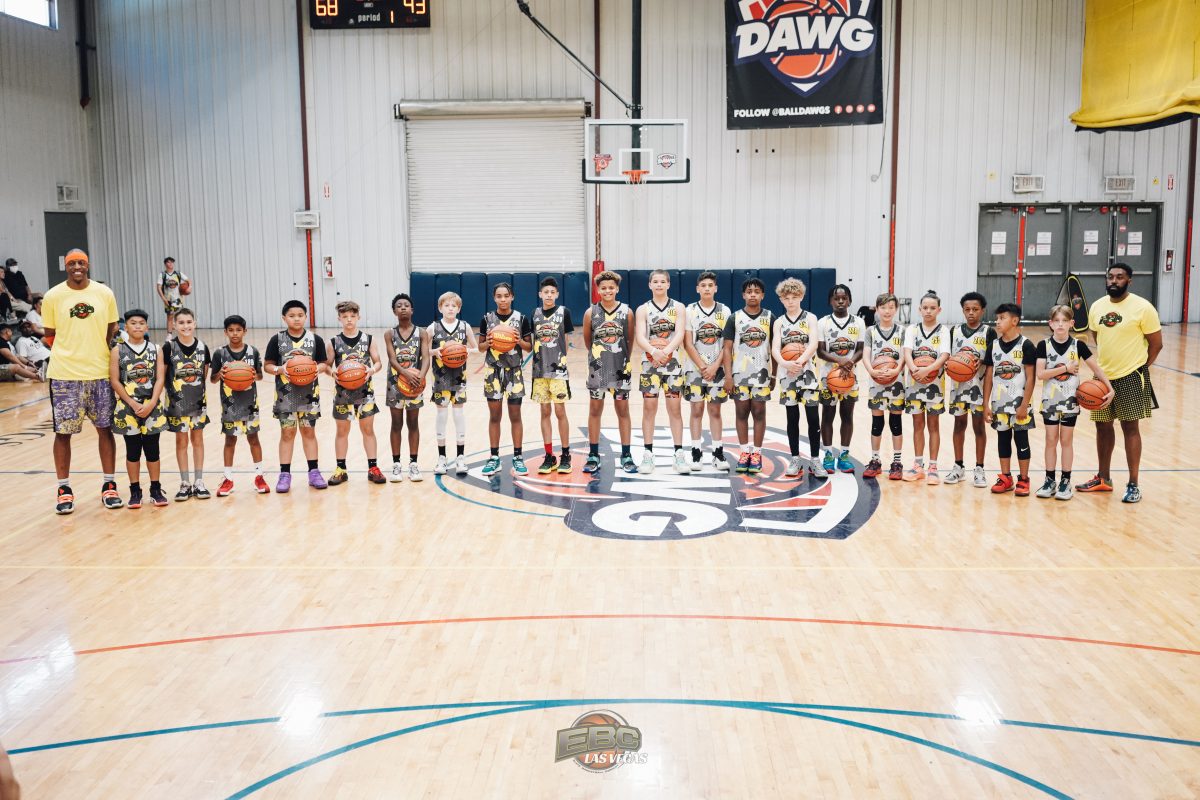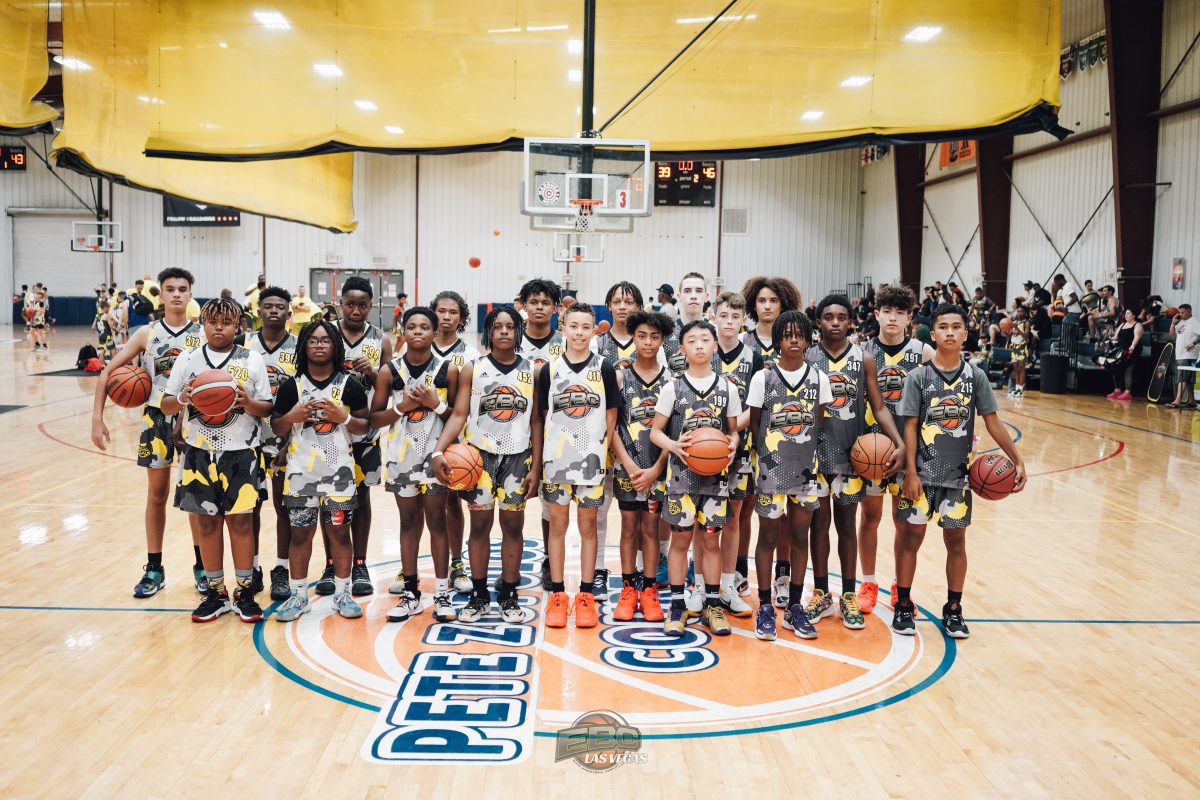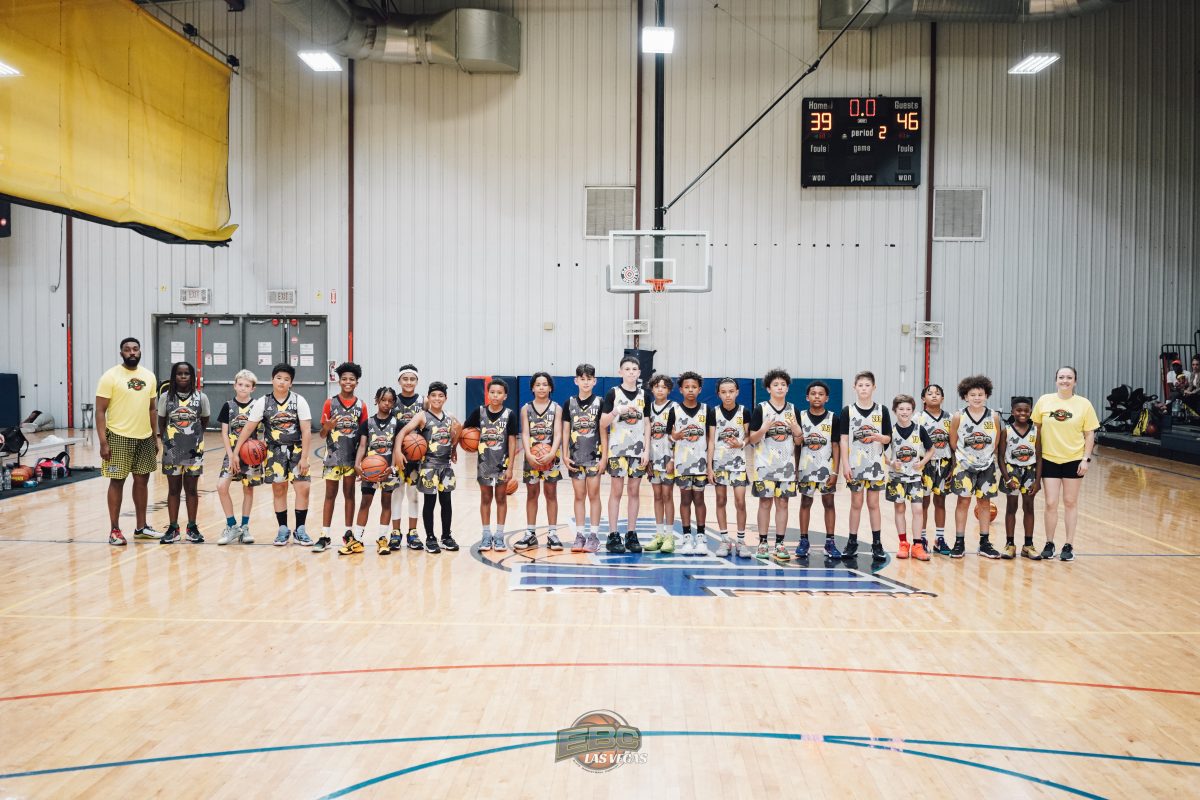 Awards