Welcome to EBC Bay Area! As the guide to the weekend at the Soldiertown facility, follow along below to find out what's happening with assets provided throughout the camp. Interested in learning more? Check out some of our links below!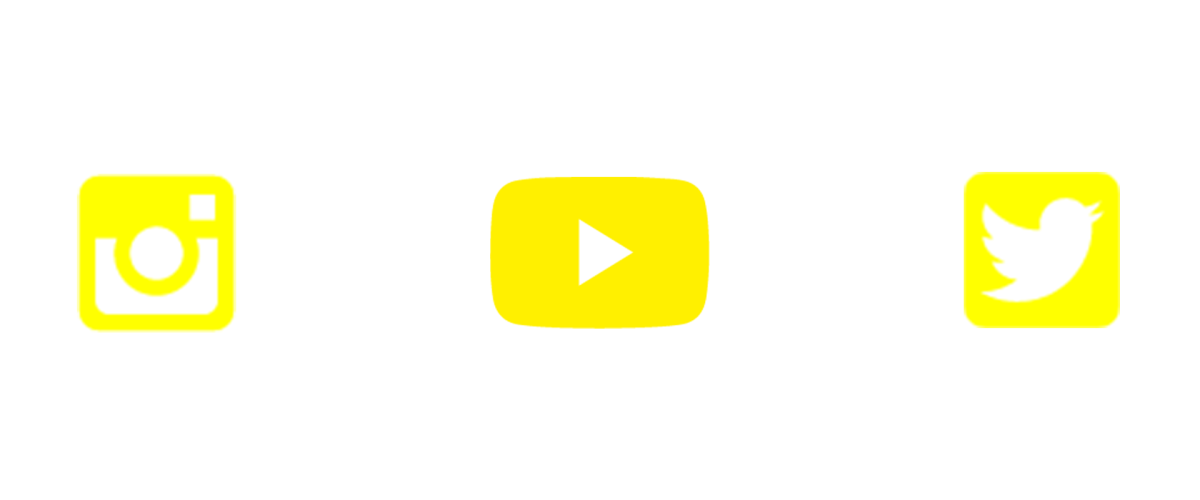 Interested in unlocking your stats and accessing more from EBC Bay Area? Unlock your passport below!
Since 2015, our team here at Elite Basketball Circuit in partnership with Open Gym Premier and Grassroots 365 has been able to see the likes of Kyree Walker, Devin Askew, Benjamin Roseborough and many more walk through the doors of Soldiertown and put on a show. Interested to see who has claimed their title as MVP through the years? Check it out here!
Recap:
Saturday, February 5th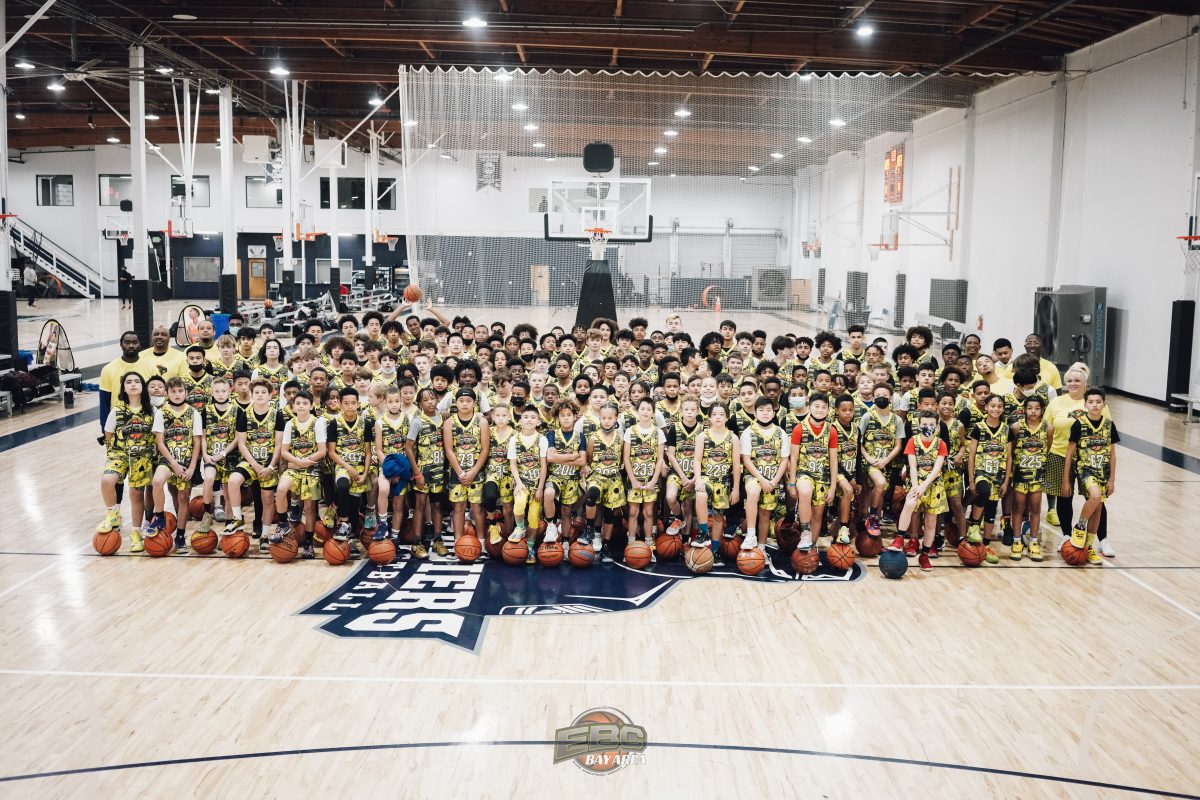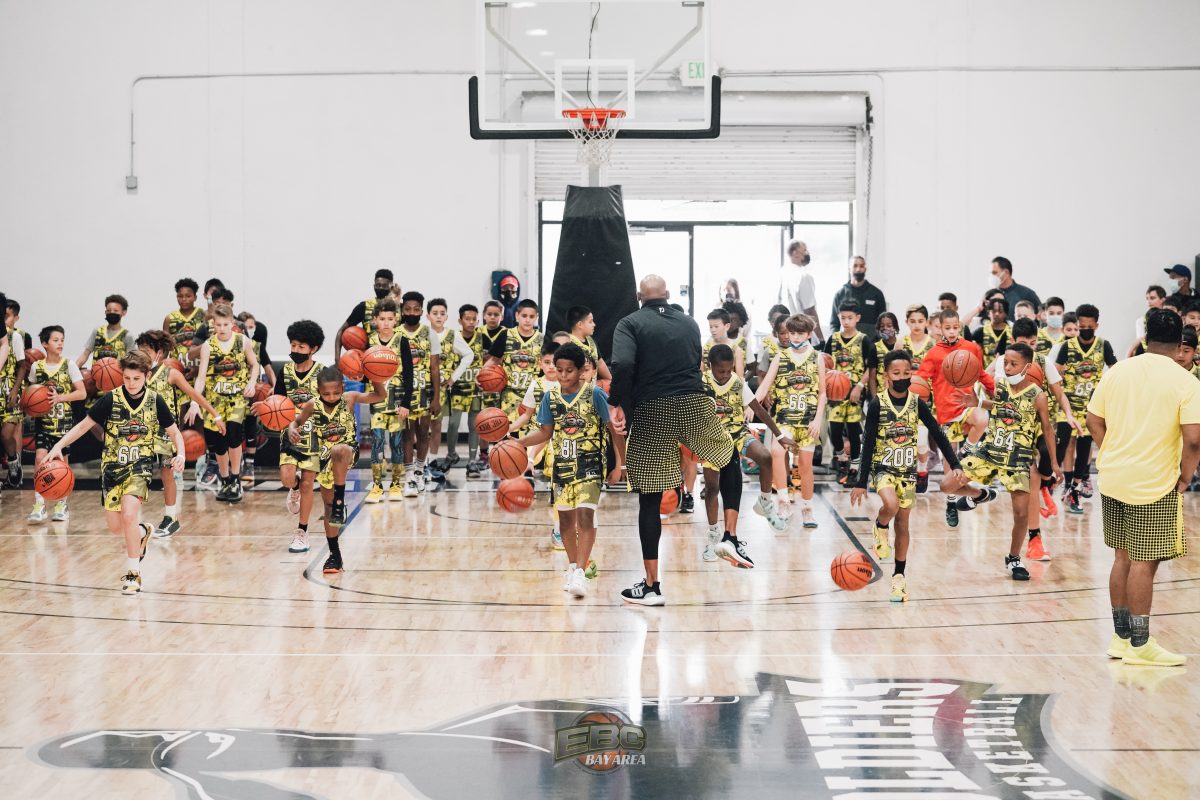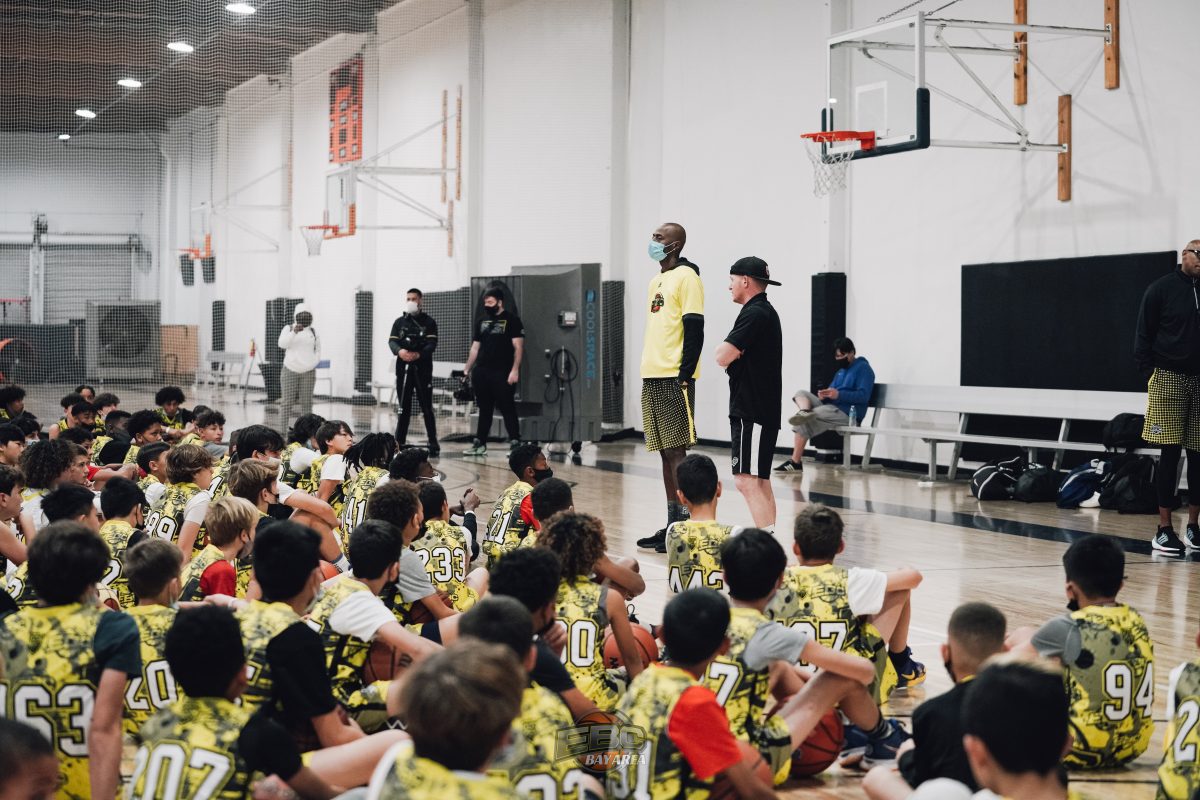 King of the Court Champions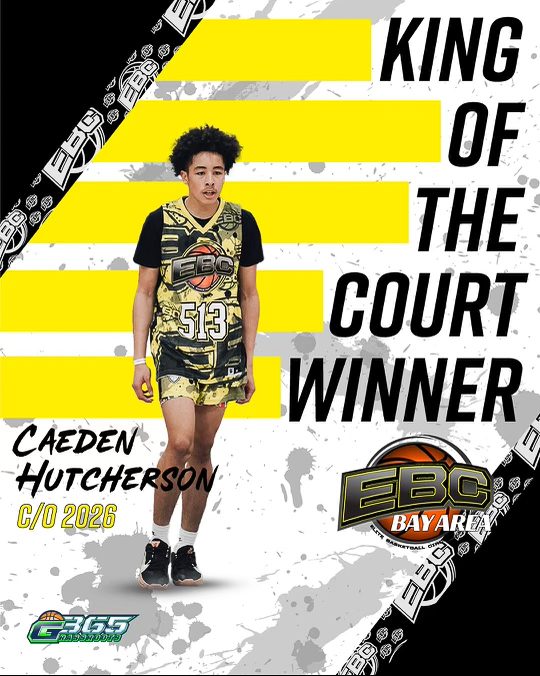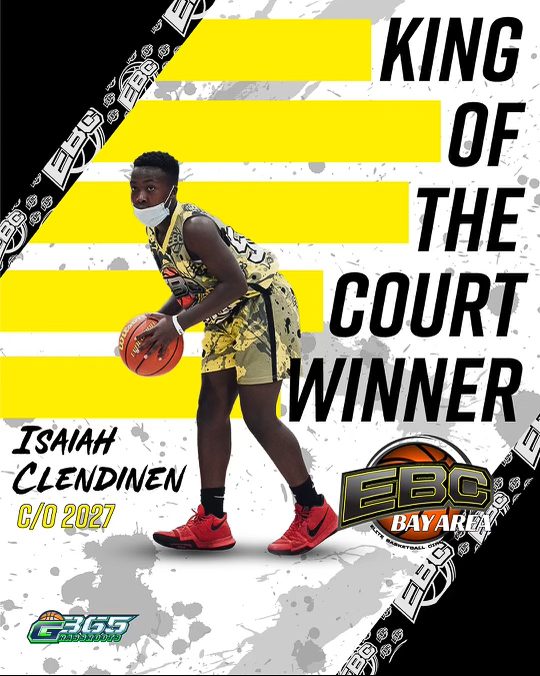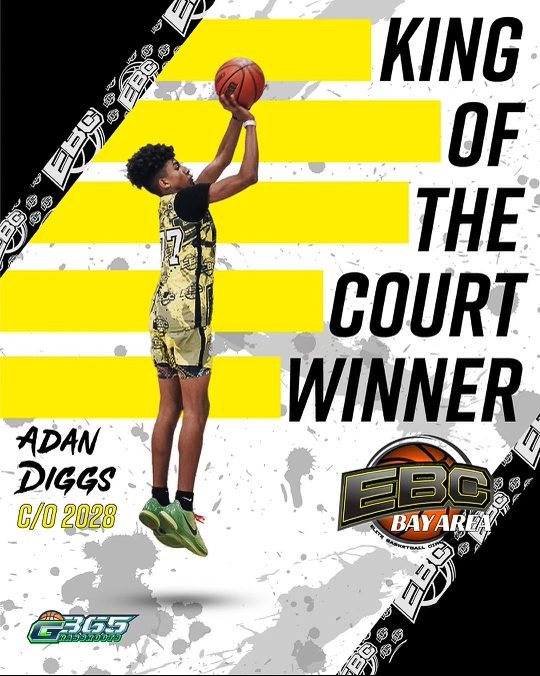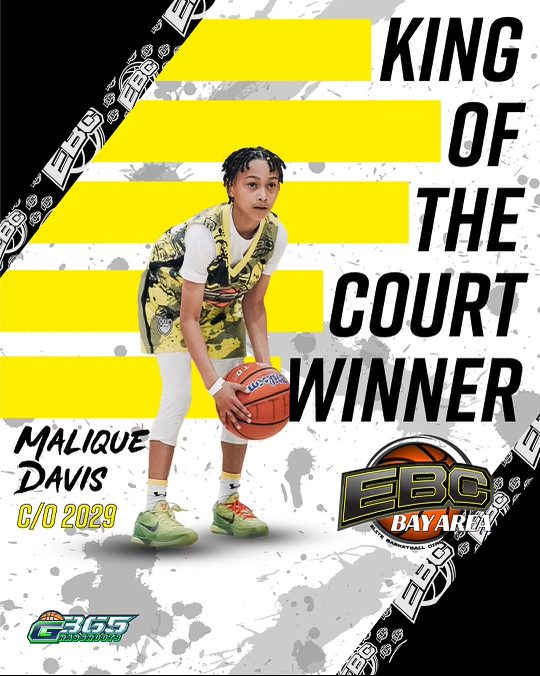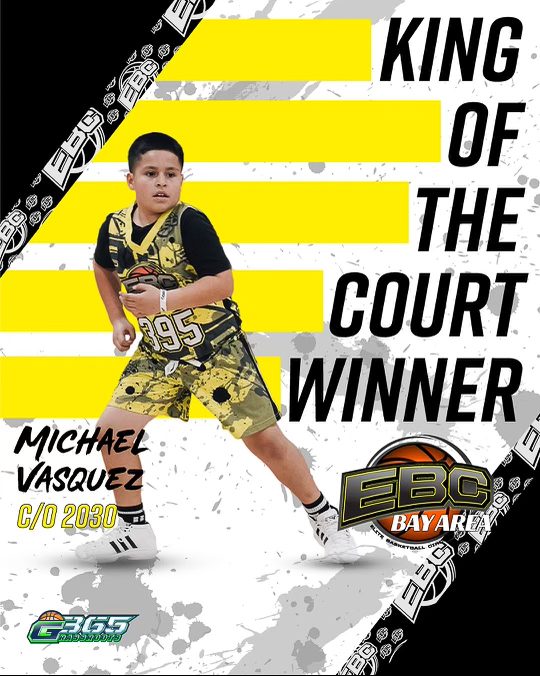 Day One Top Performers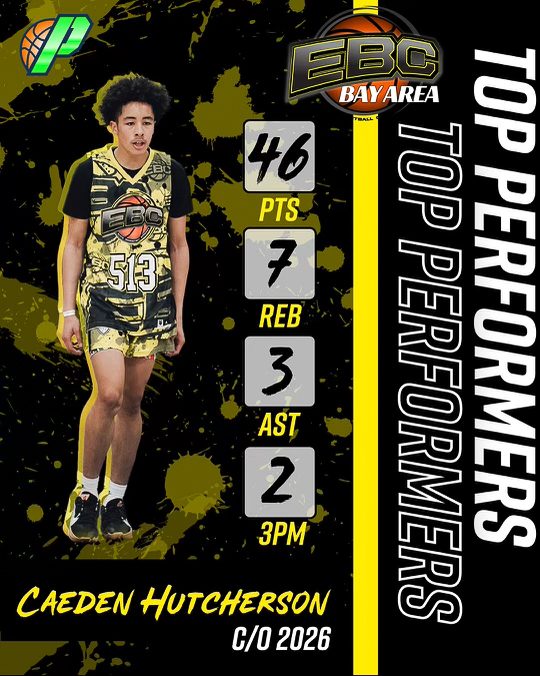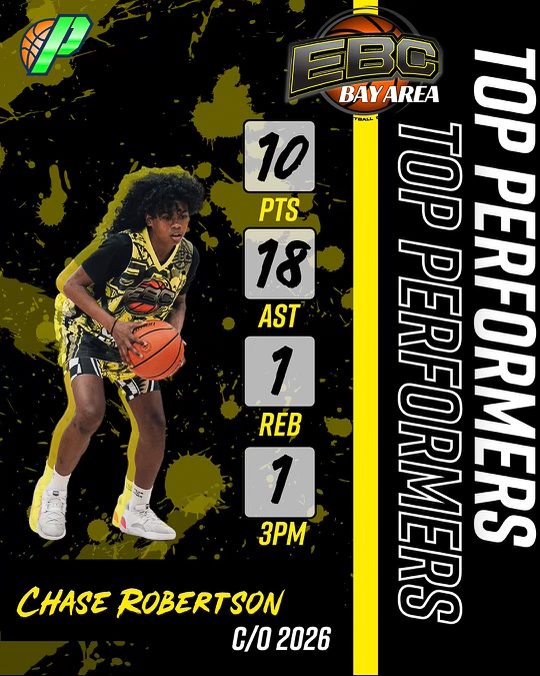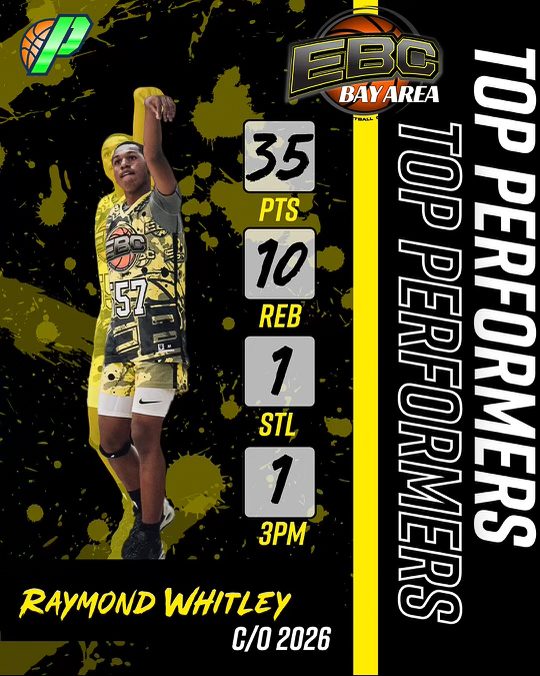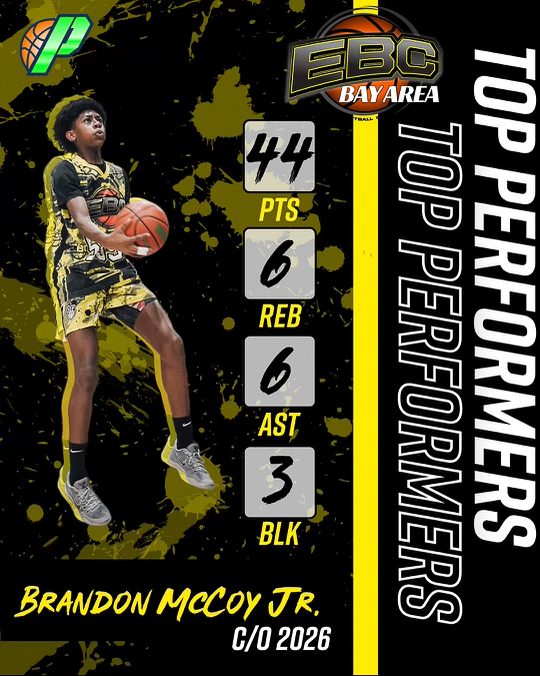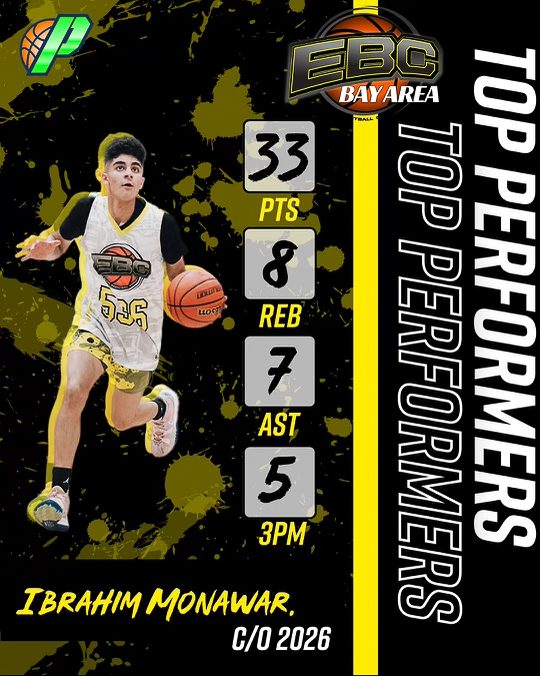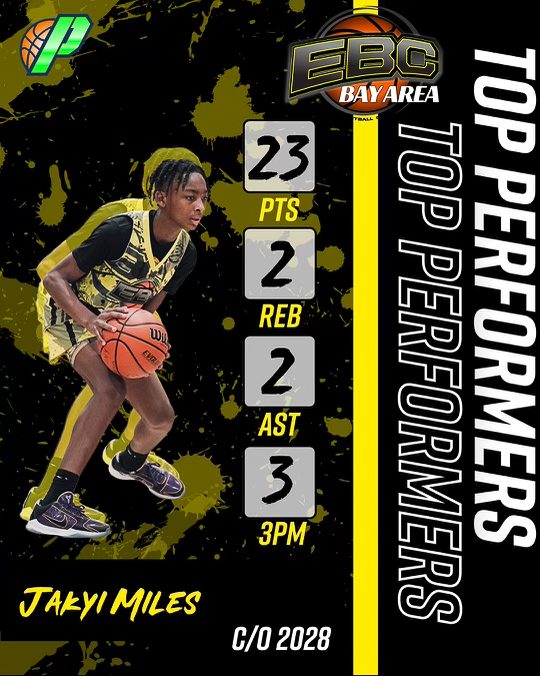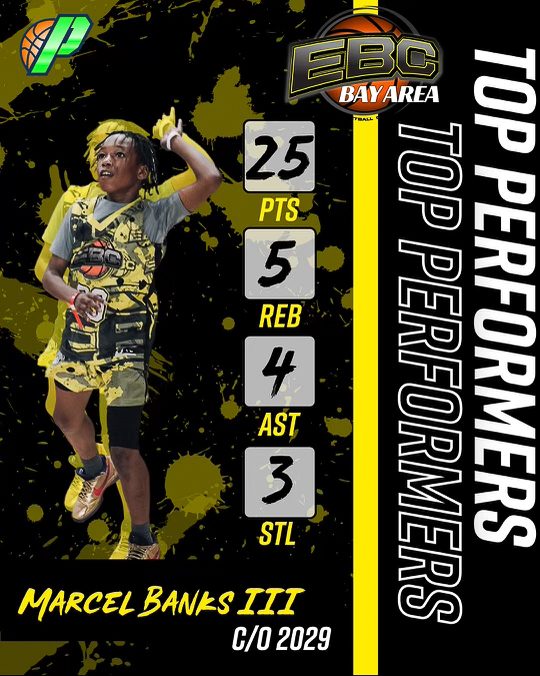 Gallery
Notes-
Brandon McCoy Jr. was catching fire early in 3v3 scoring in multiple ways and defending! #EBCBayArea
7th Grader Tyrese Holmes is cooking in King of the Court right now! Getting to the rim at will finishing through contact. #EBCBayArea
Caeden Hutcherson was a monster today! He has great size and can score from all 3 levels! Caeden is a two way player with leadership qualities and tremendous upside. Game 1: 30 pts, 11 reb, 4 ast Game 2: 46 pts, 7 reb, 3 ast #EBCBayArea
Brandon McCoy Jr. is a prolific scorer who is incredibly skilled. He scores in bunches with athleticism. Brandon has a strong handle and overall feel for the game. He's an intriguing prospect! Game 1: 29 pts, 10 reb, 2 blk Game 2: 44 pts, 6 reb, 6 ast #EBCBayArea
Kayo Griffin had an impressive day doing a bit of everything. He's a skilled guard with strong handles that can knock down shots from deep! He was a pest defensively. Keep an eye on him future is bright!Game 1: 26 pts, 3 reb Game 2: 24 pts, 3 reb, 4 ast, 6 stl #EBCBayArea
Great first day out here in Oakland, California for #EBCBayArea
Sunday, February 6th
Stat Leaders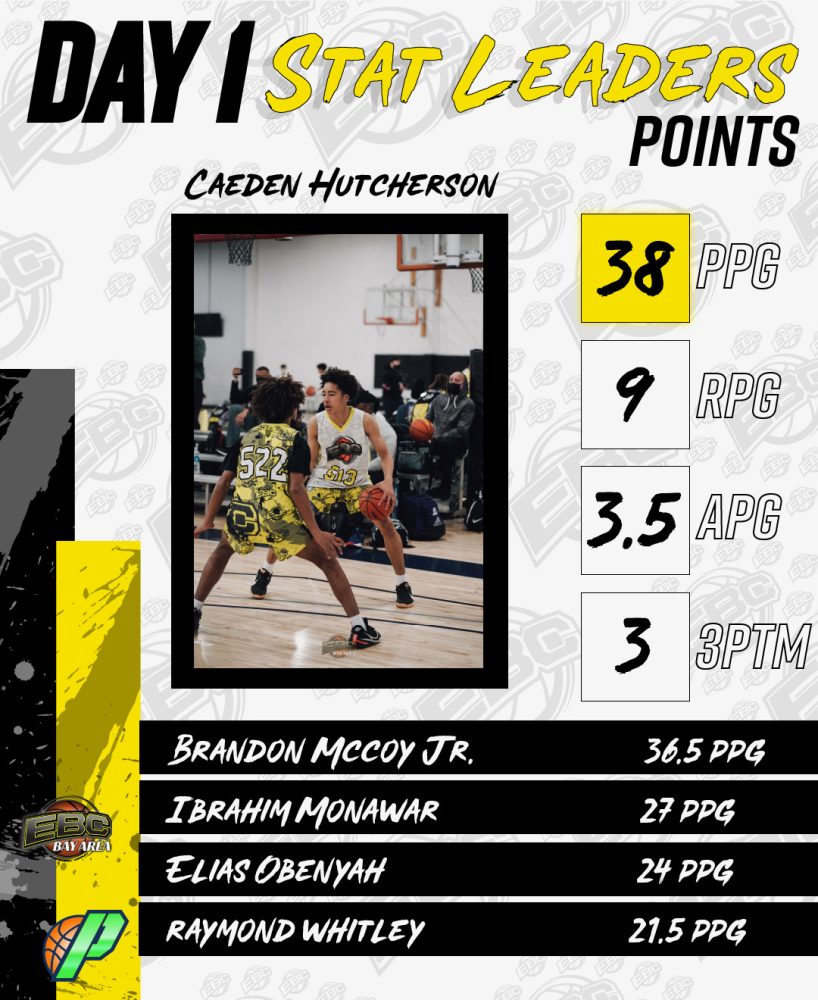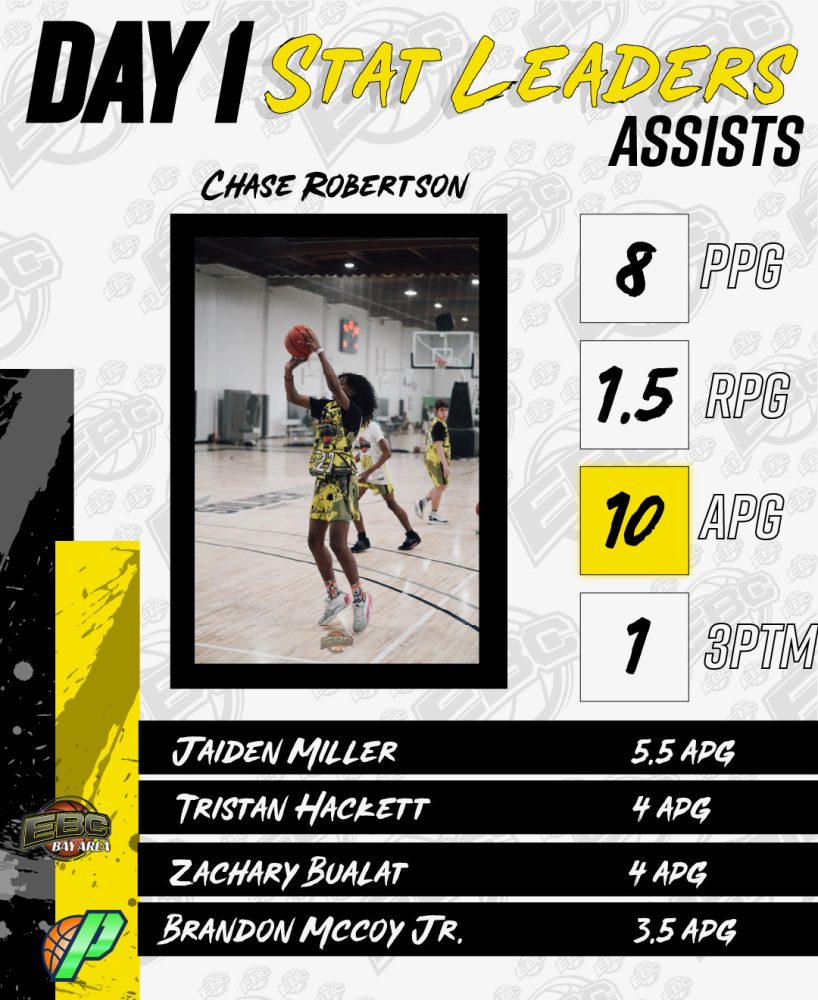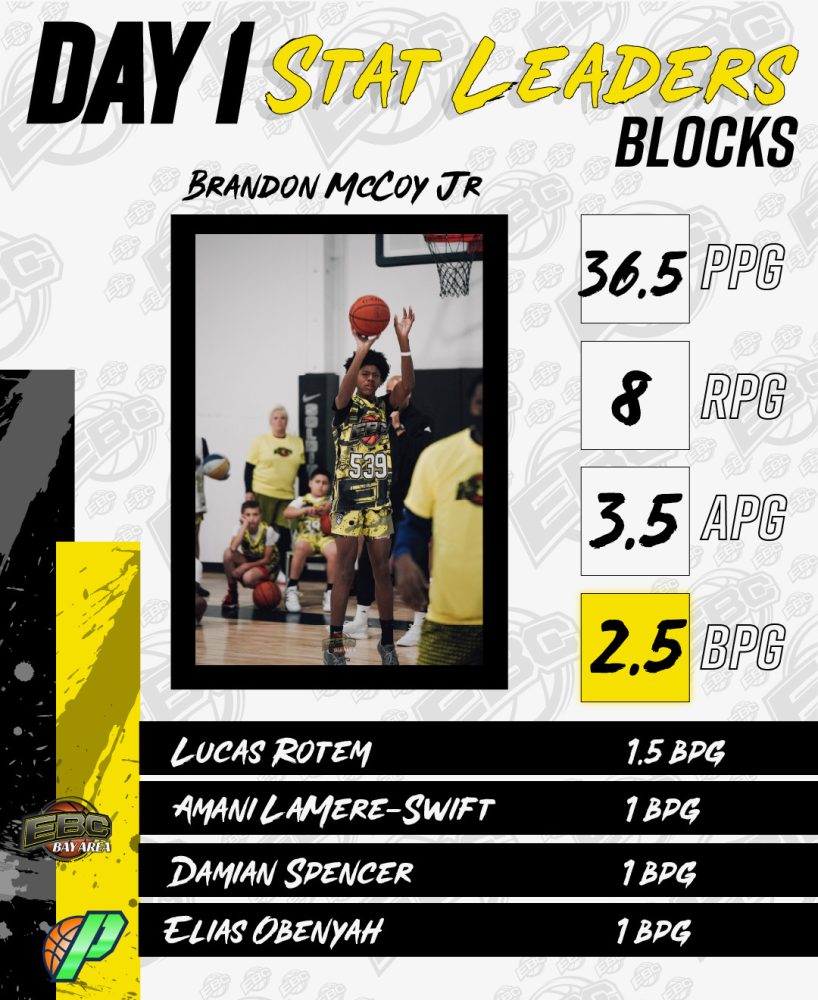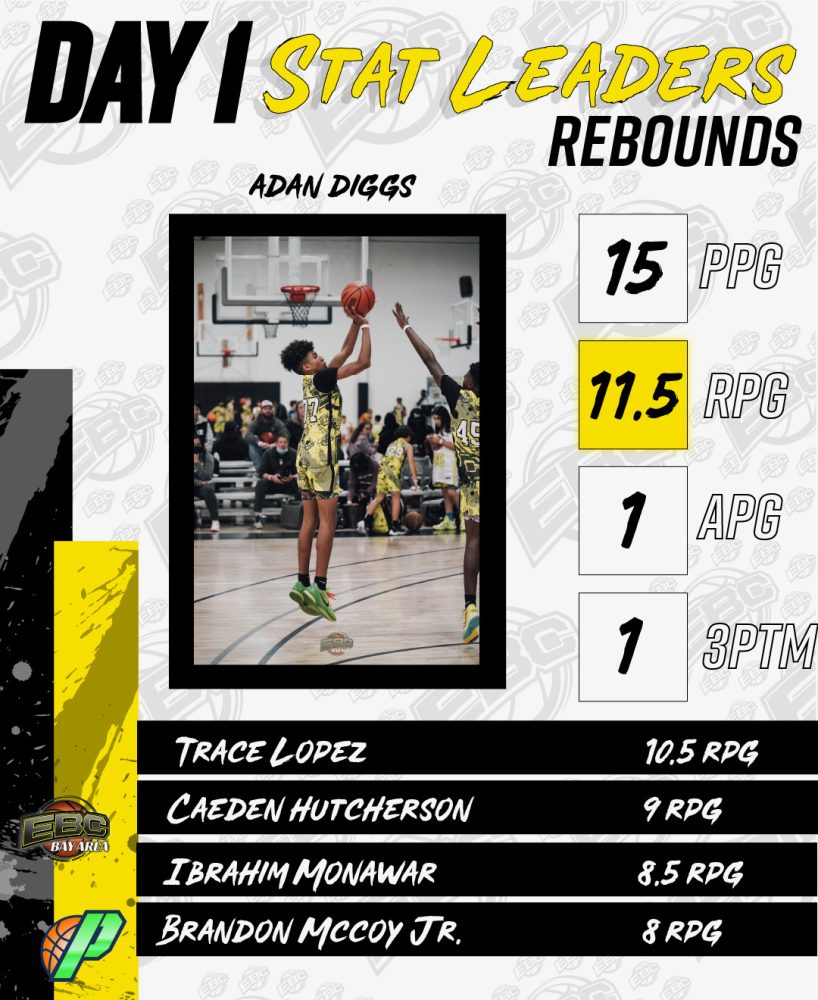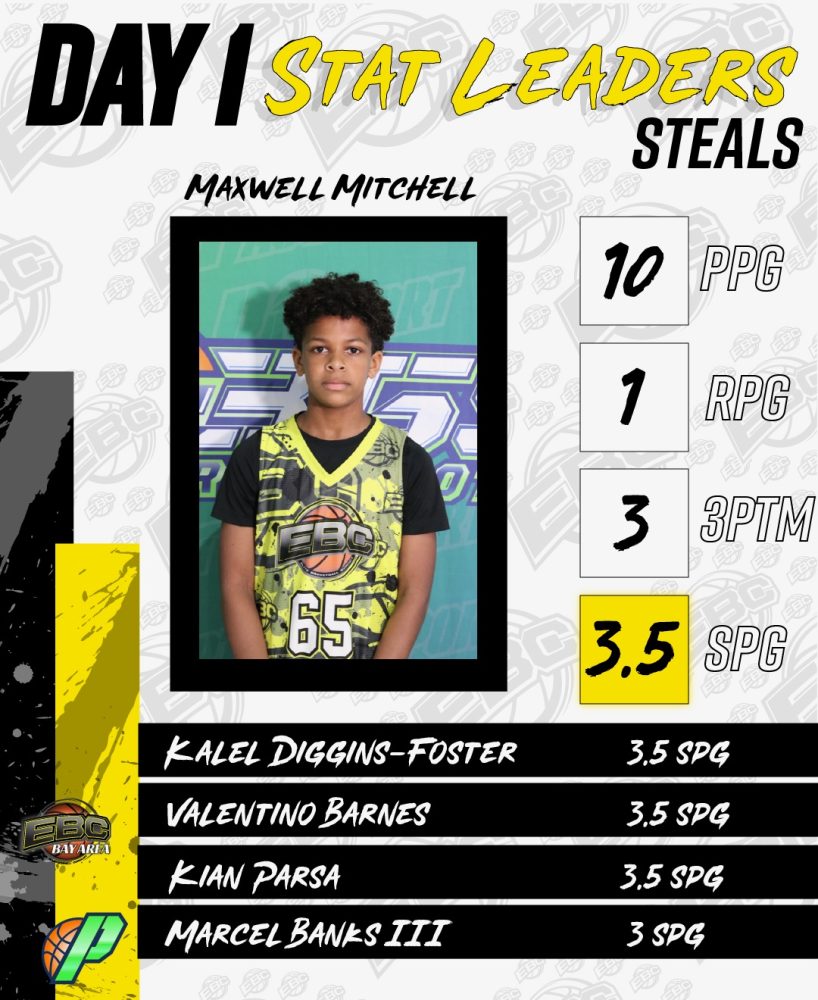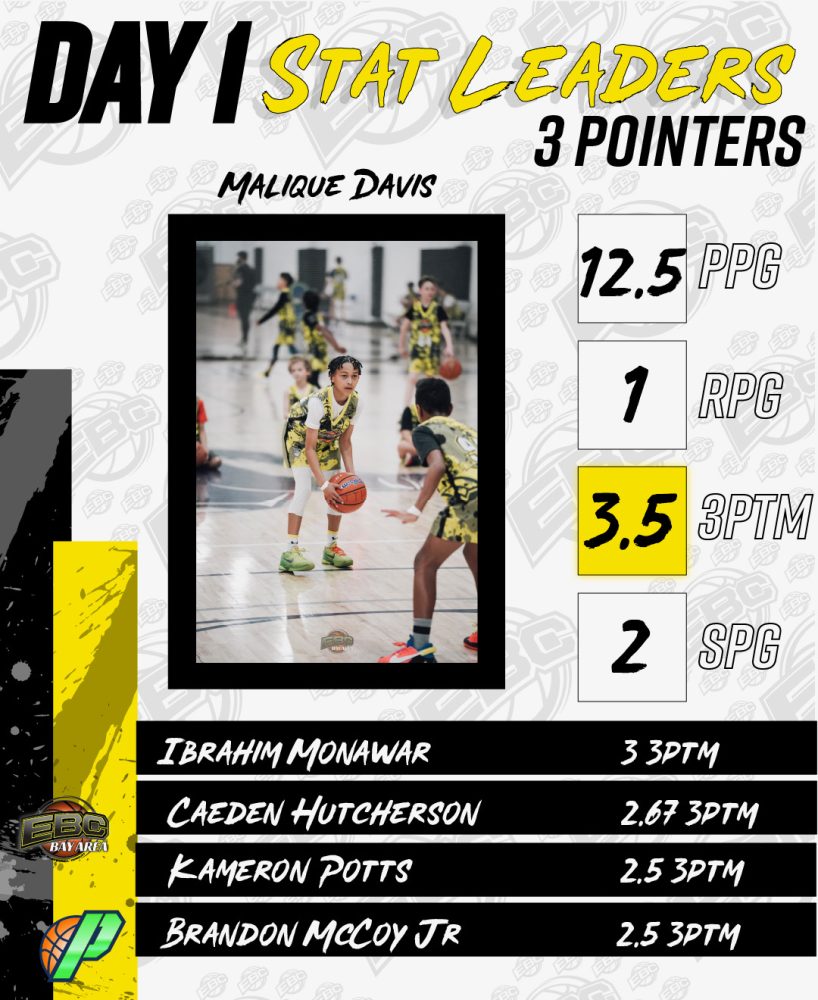 3PT Contest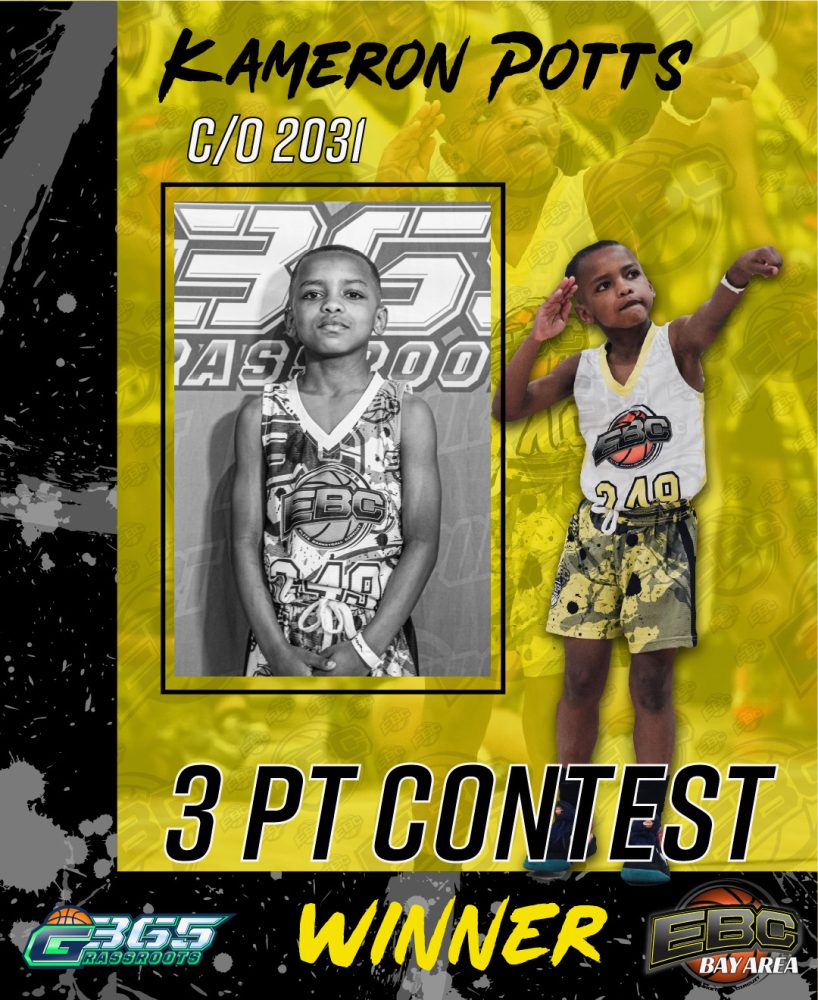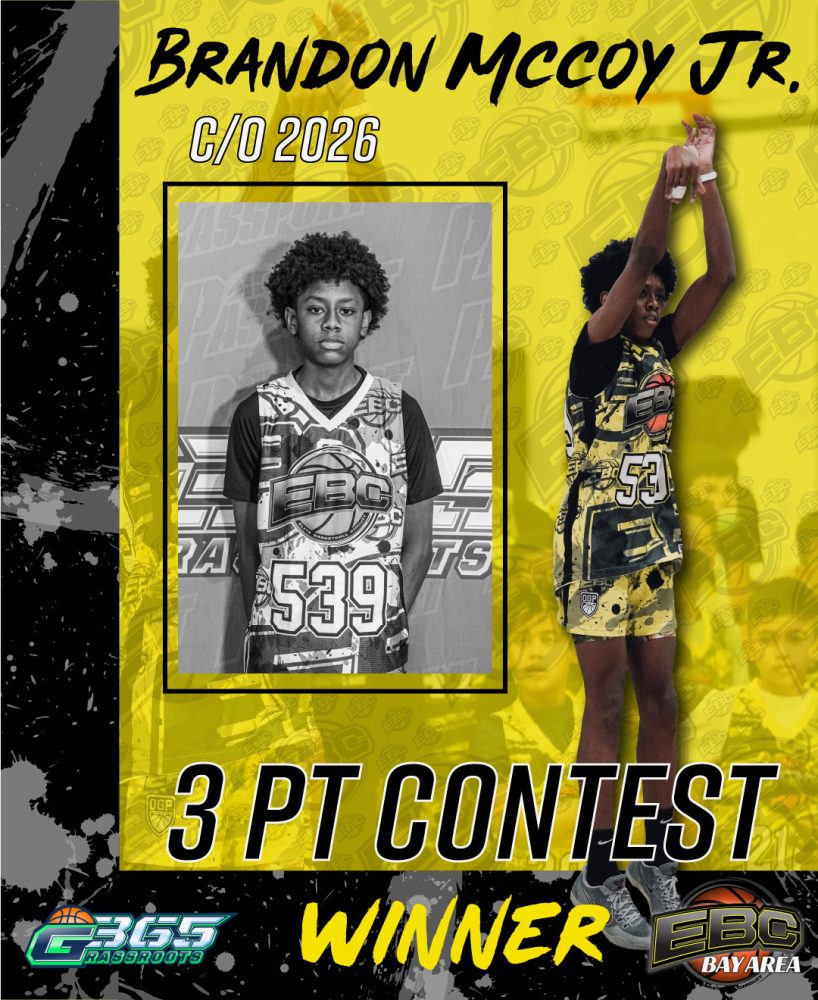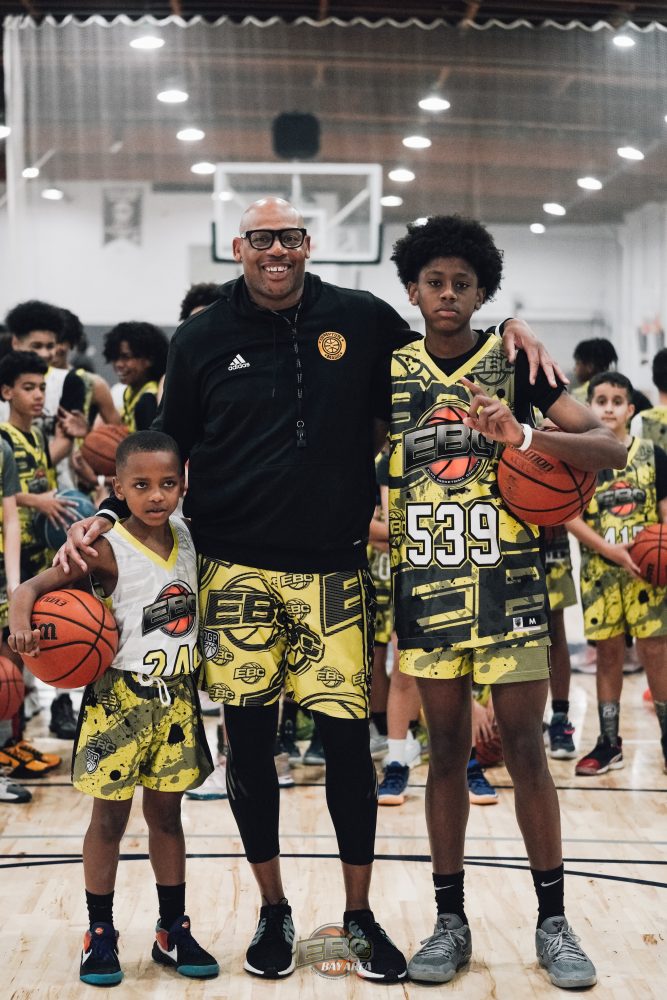 Top 20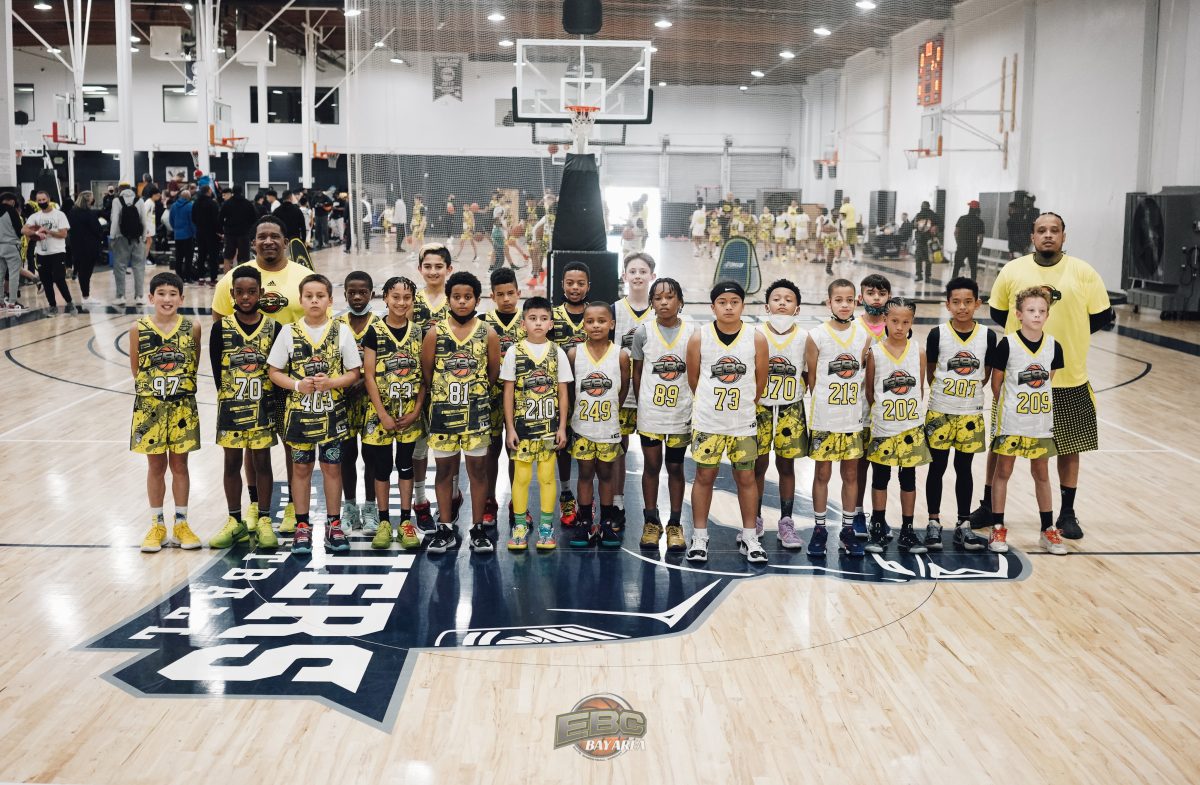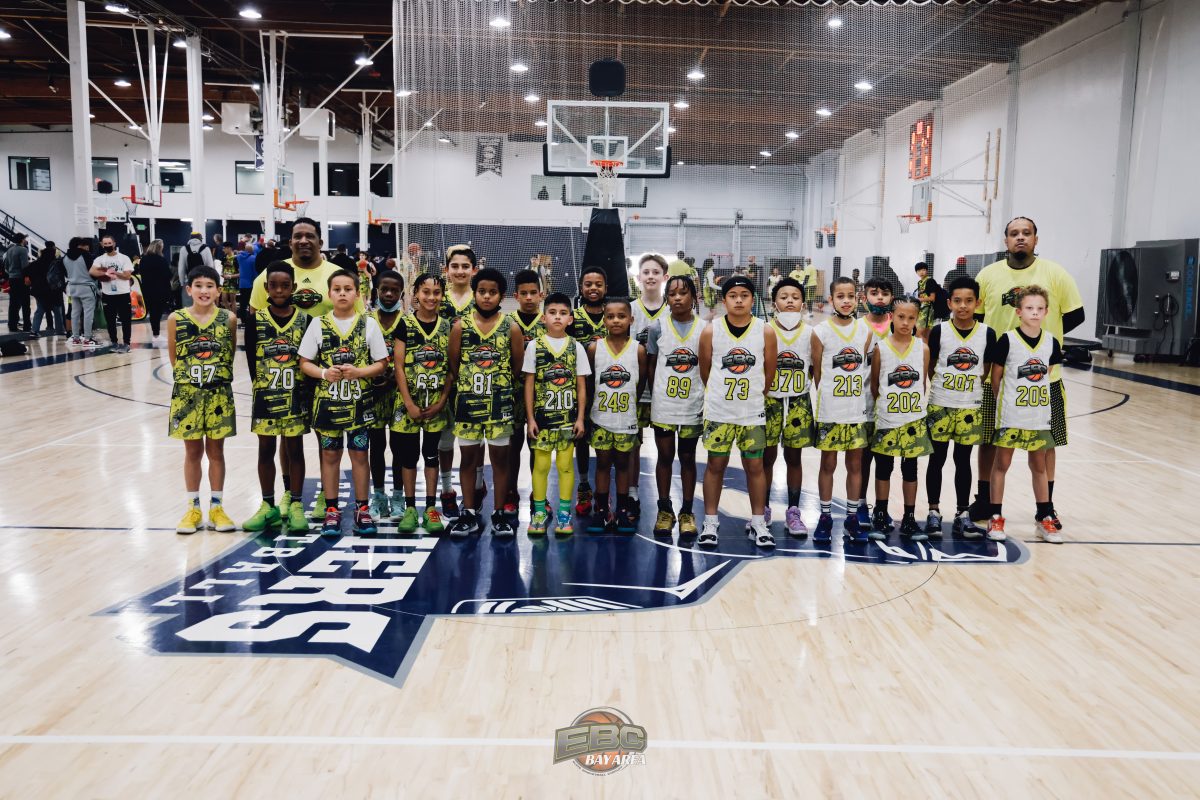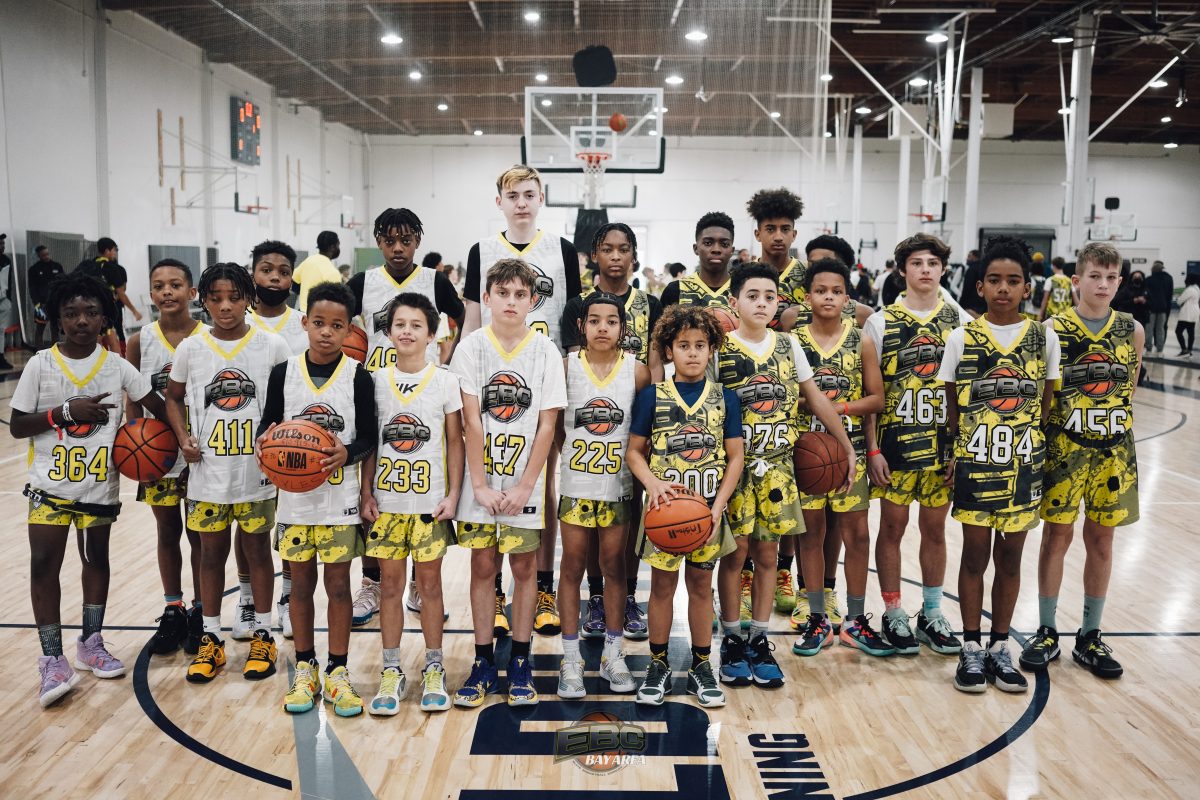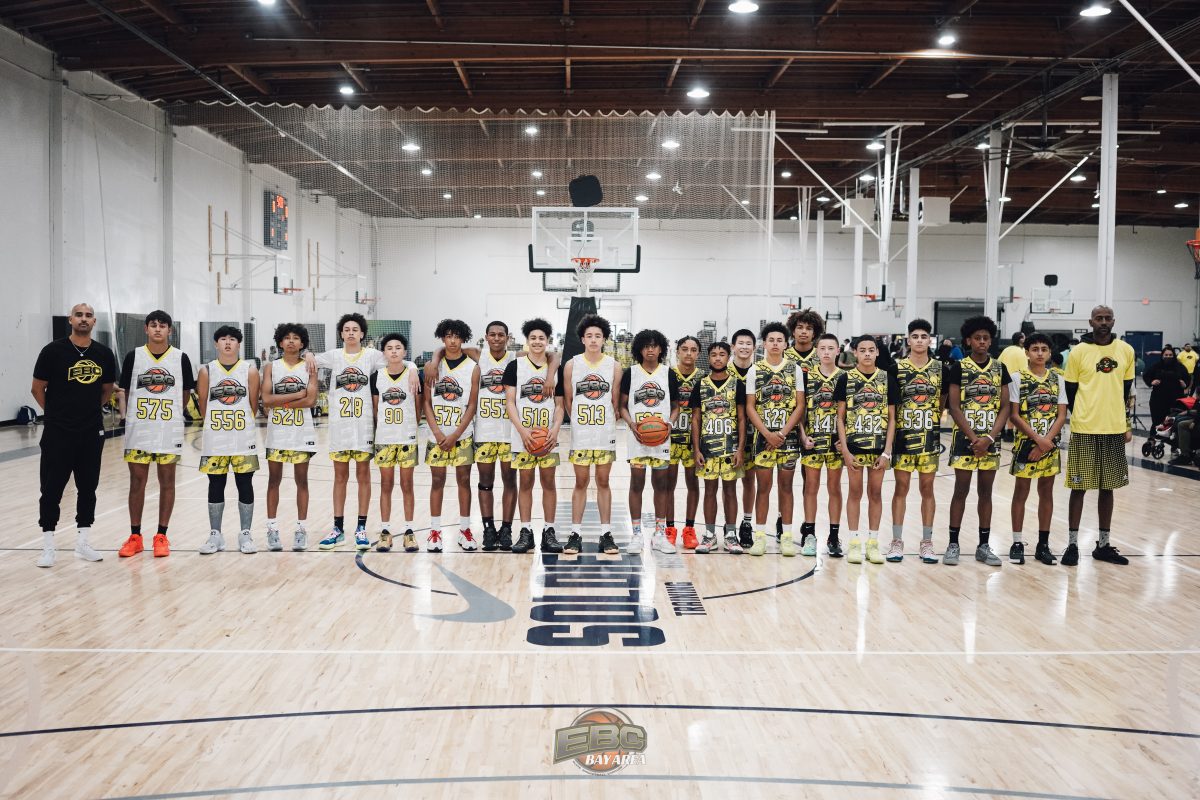 Awards
Notes
7th Grader Kareem Jackson is a talented wing who can control the game through his defense and pace of play. Kareem's athleticism was on display this weekend grabbing boards and finishing at the rim.
2028 5'8" PG Jakyi Miles is terrific w/ the ball in his hands & a sharp shooter from deep. Plays w/ poise & composure but has a quick burst, pulling up w/ effectiveness in the midrange going either direction. Uses change of pace & change of direction extremely well.
2027 5'10 CG Parks Weaver a Dog @EBC_Camps Day 1. Tough w/ a burst out of his crafty moves to gain penetration. Can get to the rim & finish with the ability to find teammates w/ accurate passes while on the move. Nice pull up jumper, sniper from deep range, & handles on a string.
2027 6'0" G Kareem Jackson Jr a Monster @EBC_Camps Day 1. High level athletic abilities & quick twitch. Straight line driver who can deliver pass on the move. Lethal in the open floor & playing in transition causing nightmares for defenders because they have to keep him from rim
2027 6'2" DJ Spencer a BEAST @EBC_Camps Day 1. Tremendous physical build, explosive athleticism, & loves to attack the rim. Capable of guarding every position. Can switch direction on the drive & finish with either hand as a natural lefty. Dangerous rebounder with smooth handle
Gallery
Partners